COLD STORAGE – GOODS PRESERVATION SERVICE
Along with the needs of today's life, science and technology has developed with important achievements. In particular, using cold storage brings a lot of benefits to people not only in terms of preservation but also increases economic efficiency and bring people a convenient life.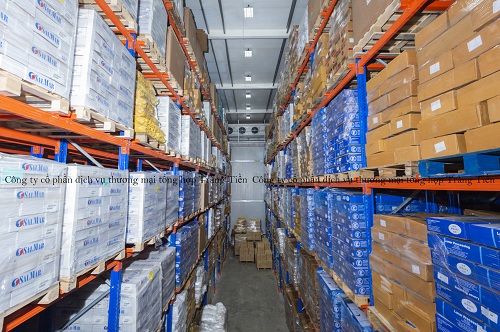 Overview of cold storage

Cold storage is a room or warehouse designed and installed with a cooling, refrigerating or freezing system to preserve and store goods for a long time and keep the best quality.
Cold storage includes frozen storage (temperature below -18oC) and cool storage (temperature about 5oC). Frozen items best respond when the temperature is below -18oC, cool preservation items require more rigorous technique and accurate temperature. For example: apples from 0oC to 2oC, vegetables and fruits from 10oC – 15oC, etc.
Warehouse capacity in pallets, frozen storage with a capacity of more than 4000 pallets, cool storage with a capacity of 300 pallets.
With a large area including many compartments and different temperature ranges, goods preservation in cold storage is used by many food importers and exporters, frozen food processing companies, etc. The characteristics of cold storage will depend on the intended use of the customer or according to the customer's requirements for each type of commodity.
Cold storage serves the storage and preservation of goods such as:
1. Dairy products: Fresh milk, yogurt, whey, milk cream
2. Fresh aquatic products and seafood: Shrimp, crab, fish, clams, oysters, snails, mussels, squid, octopus
3. Agricultural products: Fresh flowers, fruits and vegetables
4. Meat products: Chicken, pork, cattle, poultry
5. Medical equipment: Pharmaceuticals, Vaccines, electronic equipment, medical machinery, solutions and medical pharmaceutical chemicals, etc.
6. Cosmetics: Cream powder, lipstick, etc.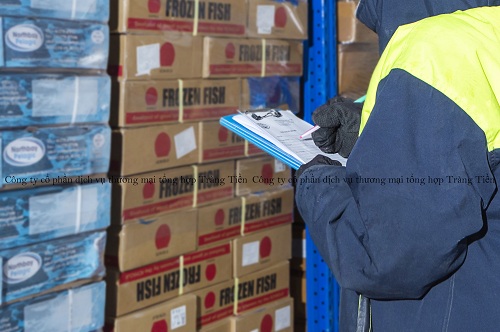 Users of cold storage

The development of technology along with the come out of cold technology has penetrated into important economic sectors and actively supported those industries such as:
Frozen preservation industry for aquatic products
Food processing and preservation industry
In heavy industry, mold cooling
In medical: processing and preserving medicines to keep the temperature
In the chemical industry
In the field of living: air conditioning
Playing the most important role is the industry of processing and preserving food, aquatic and seafood products.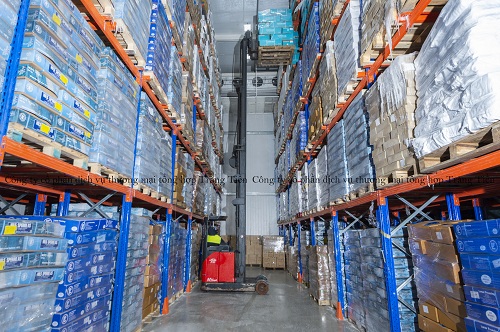 CONTACT INFORMATION
NAM HA NOI COLD STORAGE
Address: Quat Dong Industrial Cluster, Thuong Tin District, Ha Noi (located on the old National Route 1A)
Hotline: 0772.84.9999
Email: sales@chothuekholanh.vn
//=$page_title?$page_title:"Tin tức";?>