Transporting service
SHIPPING SERVICE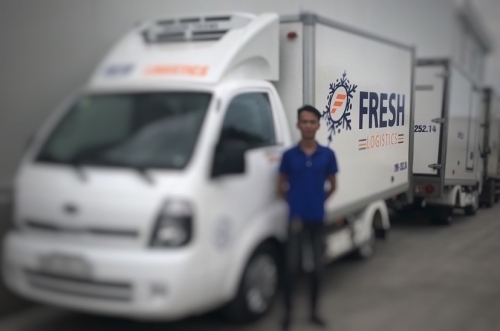 Our reliable and qualitative shipping service provides customers with great support during implementation.
Contact us
NAM HÀ NỘI COLD STORAGE
Address: Quat Dong Industrial Cluster, Thuong Tin District, Ha Noi (located on the old National Route 1A)
Hotline

0772.84.9999
E-mail

sales@chothuekholanh.vn
Service details
Refrigerated vehicles for transporting goods are equipped with temperature recording devices for continuous temperature monitoring. Ensure refrigerated goods are kept at the correct temperature during transportation. Our top priority is to provide you with professional, reputable and dedicated refrigerated freight services.
We always receive cold and frozen goods quickly and deliver on time.
To be served by us or for more information, please contact us using the information below.

NAM HA NOI Cold Storage
Address: Quat Dong Industrial Cluster, Thuong Tin Distrct, Ha Noi
Hotline: 0772.84.9999 | Email: sales@chothuekholanh.vn
For any questions or technical advices, please contact Mr. Phuong (0945.386.989)
Website: chothuekholanh.vn