Cold Storage
PRESTIGE COLD STORAGE FOR LEASE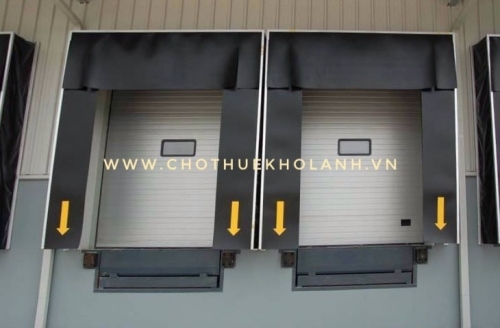 With more than 20 years of experience in the field of frozen food, we are confident in our ability to provide a comprehensive solution for high standard frozen goods storage and accompanying on-site services. Nam Hà Nội cold storage with a capacity of up to 5000 tons of goods, modern equipment, and reasonable price which is considered to be one of the most modern cold storages in the Northern market of Vietnam by many experts. The temperature setting from -30◦C to 15◦C is suitable for different types of goods such as fruits, agricultural and forestry products, frozen seafood and other temperature-sensitive items....
Contact us
NAM HÀ NỘI COLD STORAGE
Address: Quat Dong Industrial Cluster, Thuong Tin District, Ha Noi (located on the old National Route 1A)
Hotline

0772.84.9999
E-mail

sales@chothuekholanh.vn
Service details
We specialize in the following service supply chain:
- High standard frozen goods preservation service
- Fast product freezing service
- On-site loading / unloading service (Loading / Unloading)
- Checking and labeling goods service (Repacking)

Nam Hà Nội cold storage offers flexible solutions. We own all modern equipment as well as professional services to satisfy all the most demanding requirements of our customers:
- High-rise electric forklifts, diesel forklifts, pallet trucks.
- Online temperature alarm system which is updated accurately and continuously every 30 minutes.
- The camera system is installed everyplace to control goods in the safest way.
- The US modern backup power generation system Cummins 350kVA.
- Large area for making, distributing and dividing goods with the temperature of 5◦C.
- Area for checking goods and changing packing.
- The storage shelf system can adjust the height to suit each type of item.
- Convenient truck and container parking.
In addition, the convenient traffic location also brings significant benefits to customers using the service:
- Located in an industrial area with 24 hour security service.
- Located near Thanh Tri bridge, which is conveniently acess to the National Route 5 direct to Hai Phong Port.
- 50 meters from the National Route 1A (conveniently travel to southern provinces)
- Convenient for loading and transporting goods (container trucks can enter and exit easily).