DO YOU KNOW THE UTILITIES OF THE COLD STORAGE?
On the momentum of industrialization and modernization of the country, trade and commerce activities in Vietnam are increasing day by day, developing both in quantity and in modes of operation. In which, the small business activities of enterprises account for a high proportion, the demand for space and cold storage to preserve goods increases. Therefore, Nam Ha Noi cold storage provides cold storage rental service to preserve food, agro-forestry, aquatic products and temperature-sensitive items.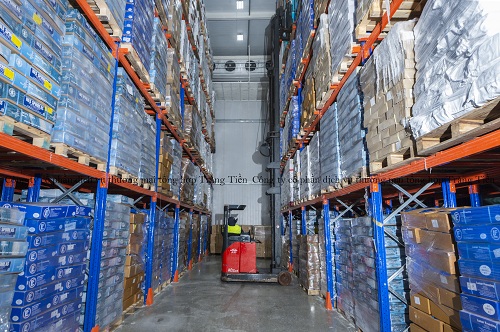 Modern cold storage in the North market
Nam Ha Noi cold storage is designed with a capacity of up to 5000 tons of goods divided into 2 phases, including many independent warehouses with a capacity of 300 to 1500 tons per warehouse. The temperature of each warehouse allows setting from -30oC to +15oC, suitable for many types of goods such as fruits, agriculture, forestry, frozen aquatic products and seafood and other temperature-sensitive items, etc.
Customers can choose to rent cold storage service according to the quantity of their goods or rent a whole cold room with a service designed specifically according to customer requirements for temperature and humidity suitable for each type of product. Evaluated by experts as one of the most modern warehouses in the North market, our cold storage is invested with modern equipment and machinery such as Bitzer compressors, Linde and Komatsu forklifts, Testo temperature monitoring and recording system, CUMMINS 350kVA generator.
Items for preservation
Our company strictly ensures the requirements of time and the most modern technical equipment to be able to control the temperature of goods during the preservation process. Our company's target audience is food importers and frozen food processing companies.
To ensure the best quality for stored goods, Nam Ha Noi cold storage applies information technology to the warehouse system, storing documents according to modern processes to help customers easily control and manage their records.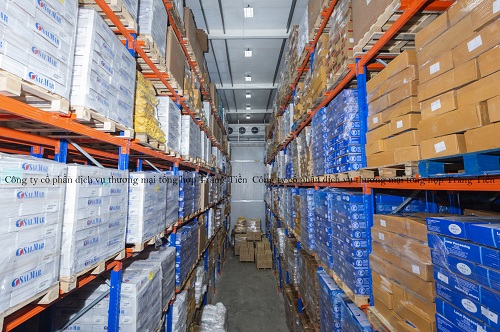 Convenient strategic location
Located at the Southern gateway of Hanoi at Quat Dong Industrial Cluster, Thuong Tin District, Hanoi, Nam Ha Noi cold storage is an ideal cold storage complex for businesses in this industrial cluster to use for preserving goods. In addition, our cold storage is located right next to the National Route 1A, very convenient to go to Phap Van - Cau Gie highway to go to the surrounding provinces as well as to the city center. This helps customers to conveniently transport high-load goods thanks to the developed transportation system as well as saving freight costs for customers.

CONTACT INFORMATION
NAM HA NOI COLD STORAGE
Address: Quat Dong Industrial Cluster, Thuong Tin District, Ha Noi (located on the old National Route 1A)
Hotline: 0772.84.9999
Email: sales@chothuekholanh.vn

//=$page_title?$page_title:"Tin tức";?>