BENEFITS FOR ENTERPRISES WHEN USING THE COLD STORAGE RENTAL SERVICE
Using industrial cold storage rental service is an indispensable and necessary need of many Vietnamese businesses today. Not only solving the problem of product preservation/storage, renting cold storages also helps businesses shorten many stages in the process of transportation and packaging.
Why? To clarify the benefits of renting cold storage, please follow the content below!
I. Why do businesses need the support of industrial cold storages?
Freezing is a form of preliminary processing, freezing and preserving of perishable goods such as meat and meat by-products, fish and seafood, dairy products, fruits and vegetables, flowers, pharmaceuticals and chemicals, etc., in order to prolong the life of the products/keep them intact until reaching the end consumers.
Freezing helps preserve perishable goods

In order for frozen goods to always maintain good quality, businesses dealing in this type of goods must have the necessary infrastructure to ensure the most favorable storage.
a. Infrastructure - An inevitable issue that businesses need to pay attention to when trading frozen food
Infrastructure for frozen food is one of the dilemmas for many retailers in general and food distributors in particular in Vietnam due to the issues of funding, usable area, construction location, etc. Specifically as follows:
- Private cold storages can help companies better store, preserve and control frozen goods. However, businesses have to spend a lot of money to build infrastructure, install materials, etc., so this form is usually limited to large-scale food manufacturers such as Nestle, Kraft ,...
- Some companies choose to install small cold storages but the space to store the amount of goods to be preserved is limited. In addition, the location of the warehouse also needs to be suitable for moving between ports/warehouses/facilities/stores, so it is difficult for businesses to install a private cold storage by themselves.
Businesses have to spend a lot of money in order to build a cold storage with a sufficient space for the amount of goods need to be preserved

- Exept for product storage, businesses also have to solve the problem of transporting and distributing goods from warehouses to branches/stores. Because frozen foods also have a limited shelf life, storage is just one step in the process of the supply chain management (PRW). If not be distributed, frozen food will lose value, causing the business to lose capital.
Shortage of necessary infrastructure can pose a big challenge for frozen goods companies who want to expand their market share in Vietnam and the world. Global commercialization is increasing competition in the retail and food supply industries. Whoever offers a good variety of frozen food at a cheaper price will win the trust of customers faster. To optimize costs, businesses dealing in frozen goods must find the best infrastructure solutions.
And one of the good solutions applied by many companies today is to find cold storage rental service to preserve their goods.
b. Why do businesses need cold storage rental service?
One of the most sold products on the market today is frozen goods. In Vietnam, the supply and consumption of this type of goods is very large, so retailers will benefit from keeping the shelf life of goods longer.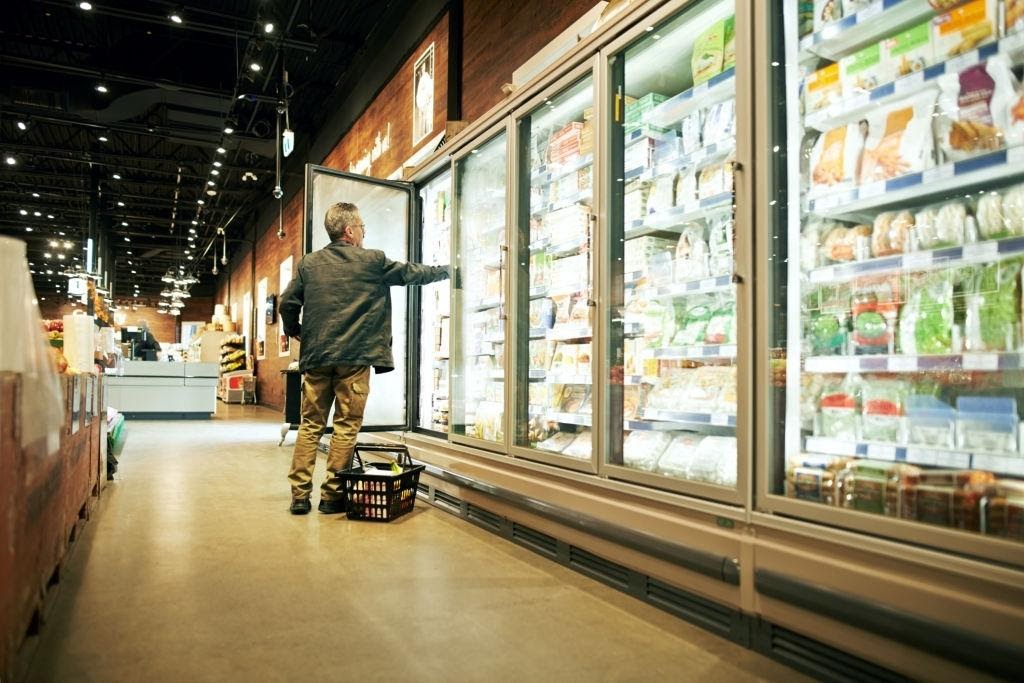 The demand for frozen food is increasing day by day
However, due to inadequate facilities and unclear management system, goods are lost frequently.
As an example, Vietnam annually loses 694,000 tons of meat; 7 million tons of fruits and vegetables; 805,000 tons of seafood during storage and transportation. Fruits and vegetables account for the largest share of wasted food products at 31%. Of which 26% came from damage due to improper storage, much higher than the Southeast Asian average of 15%. (The figures are given at the World Cold Chain Summit in March 2018 in Ho Chi Minh City). Thus, Vietnamese businesses/suppliers/retailers can make a profit if they have the right infrastructure to store their goods.
In addition, the growth and expansion of branches/stores of supermarkets/grocery store chains/restaurants has pushed many businesses to look for a solution other than a private cold storage (cold storage of business).
And the solution most chosen by many companies today is the cold storage rental service!

II. Industrial cold storage service - A comprehensive storage solution that brings many benefits to businesses
Domestic and foreign companies/investors are in dire need of industrial cold storage rental service in Vietnam. The peak is in 2020, when the outbreak of the Covid-19 pandemic makes the demand for goods preservation increase stronger than before. Industrial cold storages become more necessary than ever for retail companies/restaurants/enterprises when demand plummets and goods need to be stored are overloaded. And more than that, global commercialization will increase competitiveness in the retail and food supply industries. If using this service, businesses will grasp the benefits brought from the advantages of cold storage that we will present below.

Cold storage service provides and solves multitask at the same time without losing money, human resources and time of businesses!

Industrial cold storage operates as an independent business, providing a variety of services such as handling, packaging, preserving, storing and transporting frozen goods. The cold storage lessor also has available labor, machinery, pallets, conveyors, forklifts, refrigerated trucks, etc. for the preservation and transportation of goods.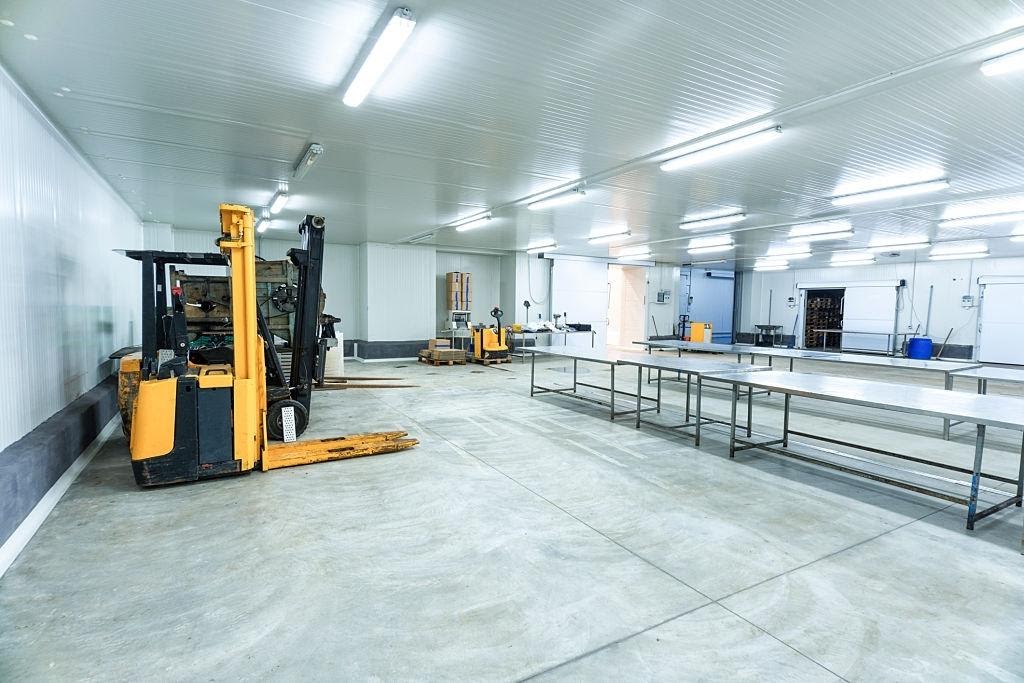 Industrial frozen storages are available with specialized machinery and means of transportation
So, retail businesses will be easier with the work of storing, transporting frozen goods, etc. with the help and support of their partners (lessors) when renting a cold storage. This is different from letting the businesses do everything themselves when the time and money your company spends will be longer and more expensive. Choose a solution for speed and convenience? Please contact Nam Ha Noi cold storage immediately via the hotline 0772.84.9999 if your company is in need of renting a cold storage in and around Hanoi!
In addition, cold storage also has a clear fixed fee for the types of goods stored and will change in case the business uses other services attached. Thus, businesses can fully anticipate the budget spent when renting cold storage as well as not having to worry about sudden price increases or incurring costs beyond the initial norm.
1. Synchronize warehouse management, avoid the loss of goods and better preserve products

Frozen products are among the most perishable goods if not stored properly. In order to keep their products intact, many businesses have invested in fresh and frozen equipment for their factories to extend the product shelf life. However, the amount of goods lost is still at a large level due to the lack of synchronization in warehouse management in the control of transportation and storage. To reduce the above situation, using industrial cold storage service is the most specific measure for the enterprise! Because the partner (lessor) has full of experience, tools and human resources to help your company manage the warehouse in a more uniform and synchronous manner. Specifically:
- When receiving goods from the company's port/warehouse/store, the partner (lessor) quickly loads the goods onto the refrigerated truck, then transports them to the warehouse and unloads goods into cold storage. During this process, the cold storage service provider ensures that goods are kept in the best condition.
- In warehousing process, the goods will be arranged in pallets and managed by clear codes, ensuring that the import and export always takes place quickly and with absolute accuracy. The entire import and export process is recorded and stored images through the system and transported by the most modern machines, ensuring products are not lost during storage.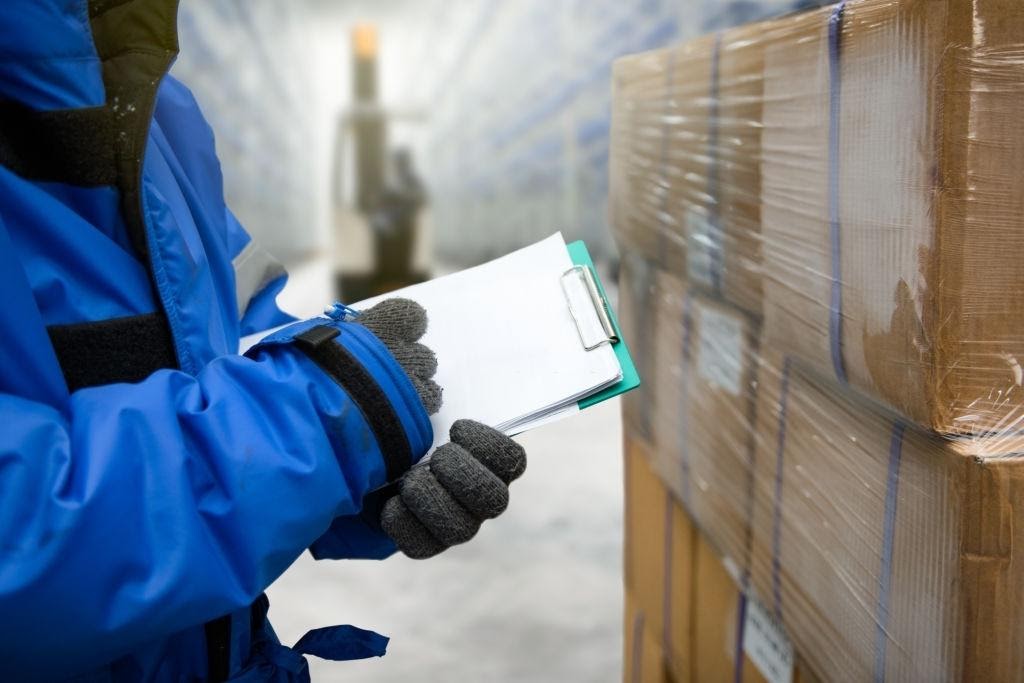 Frozen goods are sorted by location of previous purchase
- When leaving the warehouse, the goods will be strictly controlled before arriving at the enterprise's premises/stores.
Thus, the transportation process will be closely synchronized with storage/preservation, making it easier for businesses to control goods and avoid losses.

2. Preserve goods at an appropriate temperature
Industrial cold storages are divided into two levels of keeping cold according to the type of goods such including:
- Refrigerating: The warehouse maintains a preservation temperature between 0°C and 5°C. This type of storage is used to store fresh fruits and vegetables, eggs, dried fruits, milk, dehydrated foods and other types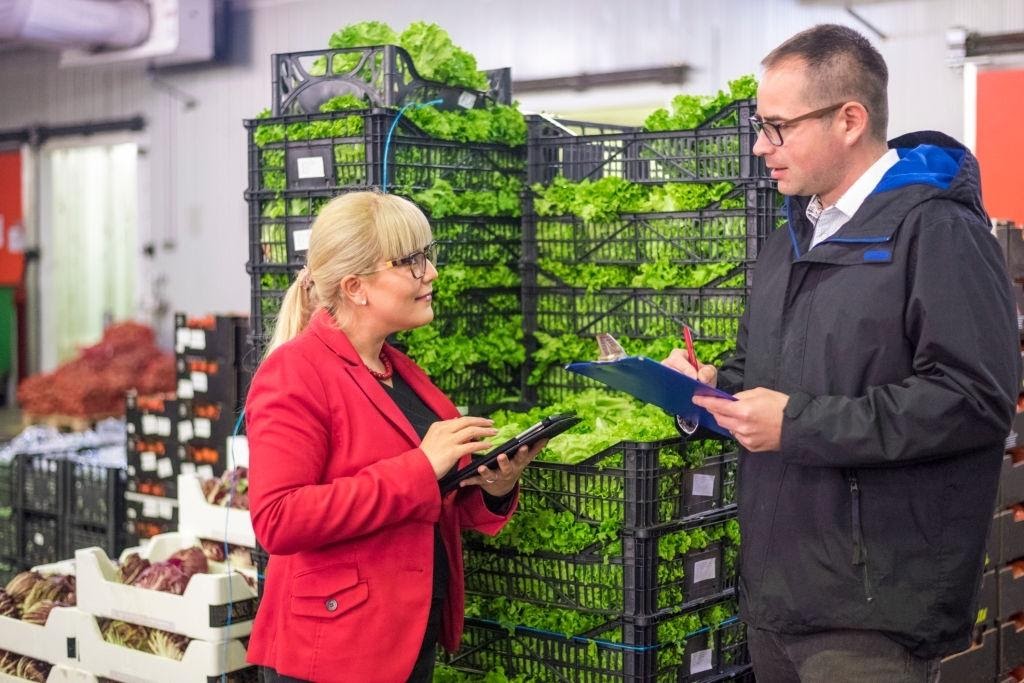 Cool storage to preserve fresh fruits and vegetables
- Freezing: Warehouses maintain a storage temperature between -18°C and -20°C and are used to store vegetables, fruits, fish, meat, seafood and others.
Accordingly, enterprises can consign the goods corresponding to the warehouse with the most appropriate storage temperature.
Cold storages have become an indispensable thing in the commodity industry in Vietnam and around the world. Businesses need cold storage rental service to store "huge" frozen goods but must be strictly controlled and reduced loss. In addition, the supporting services when renting a cold storage is also an important factor to help save your company's finances, human resources and valuable time.


III. Reputable cold storage rental company
There are many industrial cold storage rental companies that you can find on the Internet. However, the place that can be trusted and sent should be the company that can best satisfy your company's current needs such as:
- Having a cold storage location in the same area as the port/warehouse where the company's goods are imported.
- Having many years of experience in the industry.
- Ensure the right price, good service quality and as agreed in the contract.
- Provide supporting and transporting frozen goods services for businesses.
Inside the warehouse
If your company is looking for an address to rent cold storage in Hanoi, Nam Ha Noi cold storage is the address that meets all of the above criteria. We confidently assert to be the most prestigious and qualitative cold storage service provider for businesses. The example is Nam Ha Noi cold storage:
- Capable of receiving up to 5000 tons of goods and divided into 2 phases, including many independent warehouses with capacity from 300 to 1500 tons per warehouse.
- Invest in modern equipment and machinery such as Bitzer compressors, Linde and Komatsu forklifts, Testo temperature monitoring and recording system, CUMMINS 350kVA generator, etc.
- During the process of using the service provided by Nam Ha Noi cold storage, many companies have appreciated and been very satisfied with the product quality as well as the way we support and care for customers such as AEON, CP Vietnam, Hanwa Vietnam, Dong Do...
- In addition to committing to the right price policy with the market, Nam Ha Noi cold storage also has many extra supporting services for businesses such as: Support for product packaging, transportation...
Import and export goods are controlled and reported automatically by modern, specialized and suitable cold storage management software: issuing import and export slips quickly and accurately.
All pallet quantities and positions are managed by code, so the import and export of pallets is fast and absolutely accurate. The entire import and export process is recorded and stored images through the camera system.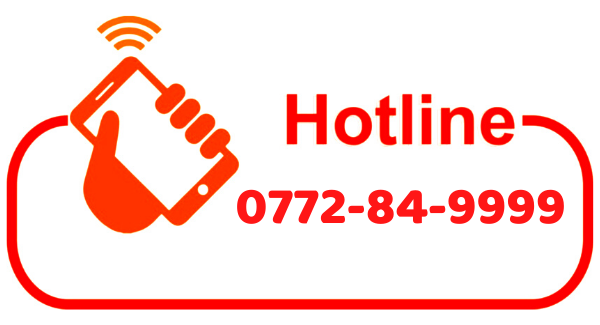 As a prestigious brand, Nam Ha Noi cold storage with good service, stable and reliable quality but affordable price is a reliable partner of companies in the industry.
Come to Nam Ha Noi cold storage today to experience the best cold storage service!
//=$page_title?$page_title:"Tin tức";?>