WHAT THINGS CAN BE STORED IN THE COLD STORAGE?
Cold storage is one of the perfect storage options for businesses that want to preserve products in large quantities, especially the units dealing in fresh food and aquatic products, when appliances such as refrigerators or freezers do not effectively solve them. At this time, the best method is to use cold thermal storages. So what does cold storage store and what is its structure like, which is considered a modern and highly effective method?

What does cold storage store?
What does cold storage store? First, let's briefly understand the concept of cold thermal storage so that customers can easily imagine.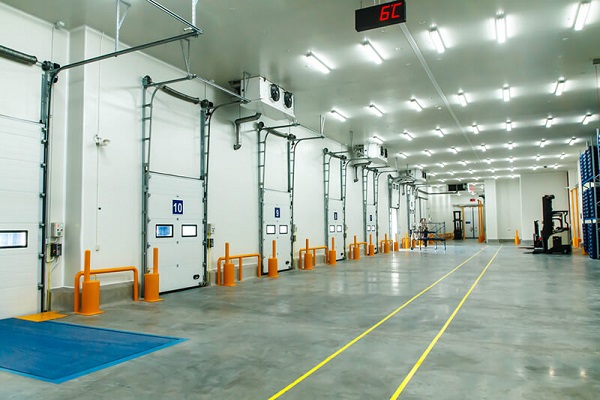 What does cold storage store?

What is cold thermal storage?

Cold thermal storage, or cold storage for short, has a relatively large storage area. In this room, cooling, refrigerating or freezing equipment will be installed to serve preservation needs. Products when stored in cold storage will ensure freshness, helping the product to be preserved longer than in the outside environment.

What does cold storage store?

So what does cold storage store? This cannot be said specifically because there will be different storage products depending on the needs of customers. However, cold storage is often used mainly for preserving food and goods at present.
• Cold storage for preserving food
• Preserving fruits
• Storage for preserving agricultural products
• Cold storage for preserving seafood
• Preserving vaccines and pharmaceuticals
• Storage for preserving clean vegetables
• Storage for preserving milk and fermenting beer
• Cold storage for preserving fresh flowers
• Preserving seeds and many other products

Ideal storage temperature for all products
Except for paying attention to what cold storage stores, the temperature to preserve products is also of many customers' concern. In fact, each type of product has a different structure, so the temperature for storage will not be the same. On average, the ideal cold storage temperature will be in the range of -20°C to 20°C. And it will be flexible to choose the appropriate temperature depending on the product to be stored.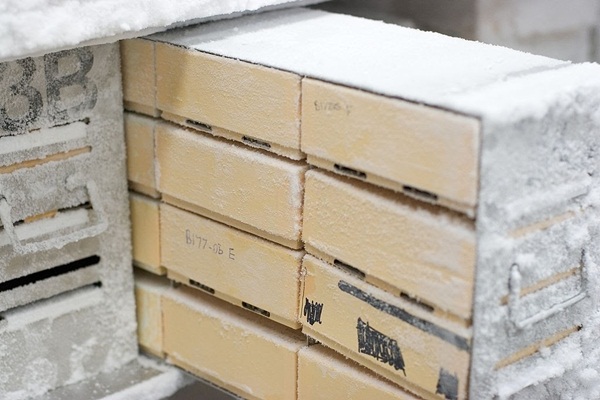 What is the cold storage temperature?
For items such as seafood, the temperature of cold storage must be approximately -18°C to ensure the freshness. The warehouse temperature must be equal to the standard storage temperature of the product after freezing. This is to ensure that the product does not lose nutrients or cause harm to the user's health.
As for food such as fresh vegetables, the cold storage temperature only needs to be from 0°C to 5°C. The above temperature helps vegetables not to freeze, keeping the attractive green color of vegetables.

Cold storage structure
Perhaps through the above sharing, you have figured out what cold storage stores. However, before looking for cold storage rental service, you should also briefly learn about the structure of cold storage.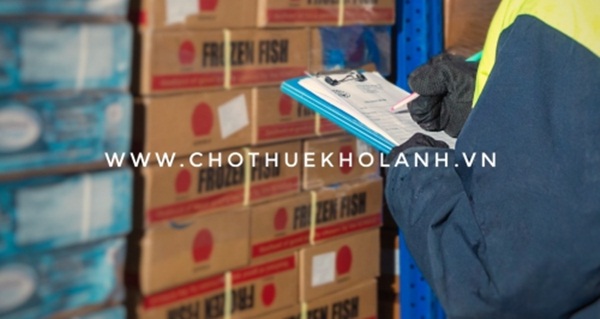 What is the structure of cold storage?
Warehouse shell

Cold storage shell is mainly made from two types of panel materials, EPS and PU. These are two materials with complete structure and function that create a durable appearance for cold storage. PU material is mainly used for frozen storage, and EPS is suitable for storage shell.

Warehouse door

Most of the materials for making warehouse doors are imported from Germany with two main types of doors including open doors and sliding doors. The inside of the warehouse door is also equipped with an automatic anti-locking latch as well as a siren and an anti-freeze resistor.


Compressor unit

Cold storage for rent is composed of compressor units with 3 main types:
• Vietnam compressor unit
• European compressor unit
• Asia compressor unit
The main function of the compressor unit is to cool the air and water. The technology used in the compressor unit helps to save electricity and fuel when operating.

Indoor unit system

At the cold storage rental addresses, the indoor unit system is mostly imported from abroad. The indoor unit system inside the warehouse must ensure durability as well as high aesthetics.

Control system

The control system of cold thermal storage has the function of coordinating the operation of cold storage equipment through pre-set parameters. This helps to keep the temperature at the required level, ensuring the product is stored well and safe.
Above are the sharing about the concept of cold storage and the structure of cold storage. So where to rent a cold storage? If you need to rent a cold storage, please contact Nam Ha Noi cold storage immediately. We are proud to be a current reputable and qualitative cold storage rental company in Hanoi with many years of experience in this field and professional staff.
Inexpensive cold storage rental service in Hanoi
Nam Ha Noi cold storage will surely make customers satisfied when using our service. Our staff will consult and provide full information on what cold storage stores and quote cold storage rental price quickly and enthusiastically.
CONTACT INFORMATION
NAM HA NOI COLD STORAGE
Address: Quat Dong Industrial Cluster, Thuong Tin District, Ha Noi (located on the old National Route 1A)
Hotline: 0772.84.9999
Email:
sales@chothuekholanh.vn
//=$page_title?$page_title:"Tin tức";?>