COLD STORAGE RENTAL SERVICE – BRIDGE FOR THE DEVELOPMENT OF YOUNG BUSINESSES
The Vietnam's economy is growing day by day. Trading goods and services are increasingly expanding, diversifying in products and increasing number of products. Large enterprises and companies operating domestically or exporting cross-border, they need cold storages simply because they want to optimize their investments in shipping fees and the distance between the business location and the items.
For the cold storage rental service, we provide enough comfortable space to store products that need cold to preserve such as seafood, frozen items, etc. We are committed to preserving them carefully with intact quality. We focus on the main field of restaurant and commerce. Issues related to logistics will be transferred to the shipping partner.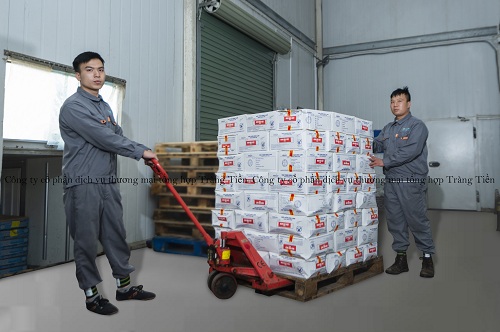 In order to avoid overloading or limit product risks, we will spread products out instead of focusing on one place. However, the warehouses are not too far apart to make it difficult to transport.
Thus, the cold storage rental service of Nam Hanoi company has always been trusted by companies to send their products as well as belief.
Maximize business support when using services of Nam Ha Noi company
International standard cold storage to meet all warehousing needs.
Specifically, cold storages serve the storage and preservation of goods such as:
1. Dairy products: Fresh milk, yogurt, whey, milk cream
2. Fresh seafood: Shrimp, crab, fish, clams, oysters, snails, mussels, squid, octopus
3. Agricultural goods: Fresh flowers, fruits and vegetables
4. Meat products: Chicken, pork, cattle and poultry meat
5. Medical goods: medical equipment, pharmaceuticals, Vaccines, electronic equipment, medical machinery, solutions and medical pharmaceutical chemicals, etc.
Cold storage service has a strict management process to ensure the best quality for stored goods.
Cold storage in Hanoi of our company always applies a cold storage rental price with the most competitive price in the market to enhance competition and bring the highest financial benefits to customers.

Assurance for business development with Nam Ha Noi cold storage service
Timely resolve concerns about the premises as well as store products quickly in a timely manner.
The application of information technology to the warehouse system, storing documents according to a modern process of international standards is an important factor in automating the warehousing process. This helps customers feel more secure in the process of controlling and managing their records easily and scientifically (professional warehouse management software).
High quality service. Compared to installing cold storage at home that you are responsible for your cold storage, then when it comes to cold storage rental service in Nam Ha Noi cold storage will help you preserve goods in their original condition, ensuring the originality of goods for customers.
In addition, NHN cold storage also provides on-site services such as counting, loading and unloading, packing, stamping, freezing, etc.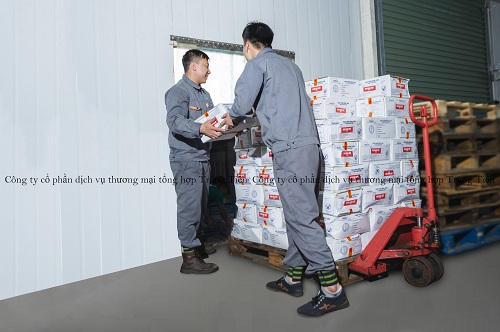 Also, with a professional security force (combined with security cameras) serving 24/24 hours and a system of fire protection equipment meeting strict technical standards is also an indispensable factor to ensure the safety of people and property.
CONTACT INFORMATION
NAM HA NOI COLD STORAGE
Address: Quat Dong Industrial Cluster, Thuong Tin District, Ha Noi (located on the old National Route 1A)
Hotline: 0772.84.9999
Email:
sales@chothuekholanh.vn
//=$page_title?$page_title:"Tin tức";?>