FRUITS PRESERVATION TECHNOLOGY BY USING COLD STORAGES
After harvesting, fruits are often preserved by different ways to limit damage during transportation to consumers. One of them is the cold storage preserving method. It is simply using multiple large refrigerators to keep the food fresh inside. Therefore, cold storage rental service is also increasingly developed because it can bring many economic benefits to fruit businesses in particular.
The following article of Ha Noi Cold Storage will give you some useful knowledge about fruit preservation technology.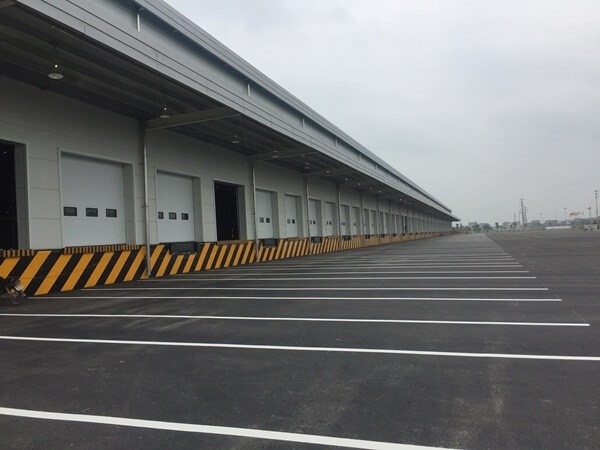 Cold storage rental service is increasingly popular today
Table of standard storage temperature for each type of fruit
Below is a table of standard temperature and storage time for some fruits that you can refer to if you intend to rent and use a cold storage.
Table of standard storage time and temperature of some fruits
While using the warehouse, there will be certainly some force majeure problems sometimes that lead to the change of cold storage temperature. In order to avoid affecting the fruit preservation process, cold storage lessors as well as parties who
need to rent cold storage
should pay attention to this problem and find out reasonable solutions (installing plastic windscreens, ventilators, etc.)

Using proper techniques in fruit preserving process

Different types of fruit require different preservation techniques. Nam Ha Noi Cold Storage would like to introduce some techniques of preserving fresh fruits for your reference.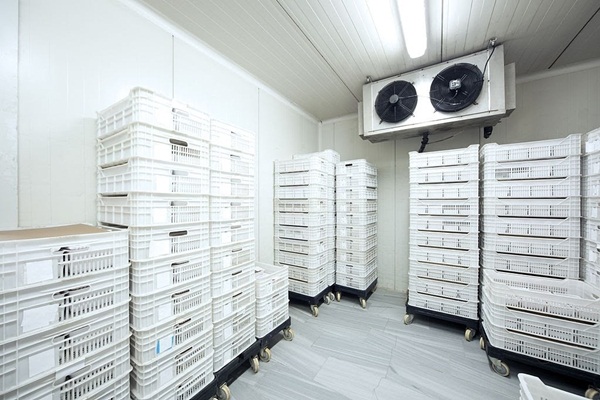 Different fruits have different preservation and packaging techniques



Preservation and packing technique of dragon fruits
There are two ways of preserving dragon fruits in cold storage: adjusting the air composition (increasing CO2 and reducing O2 to reduce the breathing capacity of dragon fruit) and adjusting the cold storage temperature (5°C; humidity 90%). In fact, people often use the temperature adjustment method because it is easy to manipulate and can keep the fruit fresh longer.
It is necessary to be very careful when packing dragon fruits. Do not force the distance of the fruits in the container too tight because it can lead to crushing the fruits or breaking their stems and ears. It is recommended to transport this fruit in a container with a temperature of 5°C, ventilation level from 20m3 per hour to 25m3 per hour.
Preservation and packing technique of mangos
Using cold storage to preserve perishable and easily damaged fruit such as mangos is currently a highly effective option because it can help limit the above conditions. After harvesting, mangoes will be classified according to standards and soaked in a solution of CaCl2 or Ca(NO3)2 with a concentration of 4% - 6% to remove dirt, even pesticides. Then proceed to preserve the mangoes in cold storage by placing them in plastic bags (with air holes) at a temperature of 10.5°C - 12.5°C (not below 10°C). This can help keep mangoes fresh for 30 days.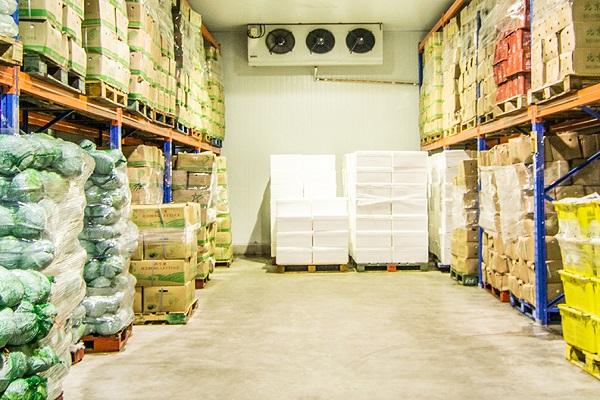 All kinds of fruits are guaranteed to be fresh after being stored in cold storage

Preservation and packing technique of durians

Conditions for processing, storing or packing durian must be absolutely clean and hygienic, and all objects in contact must be disinfected with chlorinated water.
Durian is a fruit that is quite difficult to store in pieces, so it is often necessary to peel, separate, classify and pack them before putting them in the cold storage. People start canning durians with PP plastic boxes and store at a temperature of 4°C. Although there is no feeling of peeling from a ripe durian fruit, it is possible to keep the fruit fresh for longer when preserving by this way.
Preservation and packing technique of pomelos
The "golden time" to harvest pomelos is about 210 to 215 days. At this time, the pomelo flesh will begin to change color, be crispy and succulent as well as the essential oil bags on the surface will burst when being under a strong force.
After harvesting, people will classify pomelos base on different criteria (variety and weight are the two main factors). Then, pomelos are dipped in two water solutions: Natri Hypochlorite 1% and Citrashine. After the solution on the peel has dried, pomelos are arrange compartmently in cartons and stored in a cold storage at 10°C.
Preservation and packing technique of mangosteens
After being harvested, mangosteens will be placed in a basket (lined with newspaper or banana leaves to prevent the fruit skin from being crushed or marked) and waiting for the packer to handle it. The process of handling and preserving mangosteens is as follows:
• Soak the mangosteens in a fungicide solution for 3 minutes (with the right amount).
• Put and arrange the mangosteens neatly in the OTR2000 bag and adjust the cold storage temperature to about 13°C to 13.5°C and the humidity at 90% to 95%. Using cold storage to store fruits like this can keep them fresh for about 4 weeks.
Preservation and packing technique of logans

After harvesting logans is complete, do not overfill the basket or press too hard to avoid crushing or breaking the fruit because logans are soft and succulent. Next, classify them by origin, size, and discard the bad ones (with defects, cracks, pests,...).

The processing process will start with the use of SO2 fumigation technique (with the right amount) to limit pathogens, yeast that cause rotting as well as to keep the longans color to be more attractive. People usually pack the logans in plastic baskets (10 kilograms per basket) and keep them in fruit cold storage under adjusted temperature conditions from about 3°C to 5°C and 95% humidity.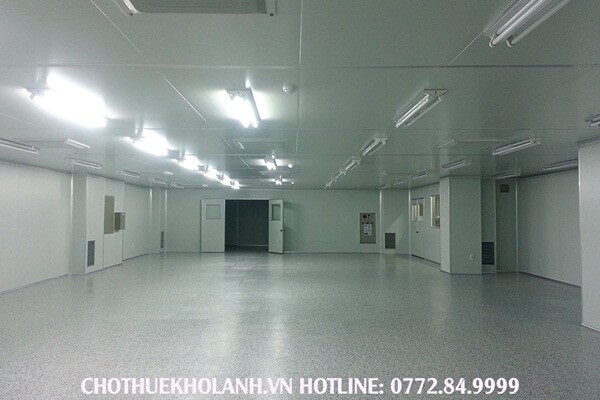 Contact Nam Ha Noi Cold Storage immediately to get the best quote
Above is some useful information related to fruit preservation techniques in cold storage along with standard temperature levels for each type of fruit.
Nam Ha Noi Cold Storage is one of the most prestigious cold storage rental companies in Ha Noi. Customers can get the rental price of cold storage for fruit preservation on our website or contact the hotline 077 284 9999 for advices on cheap and quality cold storage rental.
//=$page_title?$page_title:"Tin tức";?>