BUYING OLD COLD STORAGES - SHOULD OR SHOULD NOT? - EXPERIENCE IN CHOOSING COLD STORAGE!
Many people look to buy old cold storages to preserve frozen goods but are still confused about the real effectiveness of this method. Is buying old cold storage a reasonable choice for investment instead of other storage methods? Let's find the answer right in the following article!

Old cold storages - Solution for businesses wanting to own a cold storage without construction or installation

As mentioned in the previous article The information businesses need to know when planning, designing and constructing cold storages, the construction of cold storage will help businesses better control the amount of frozen goods, but it costs a lot of money, time, cost and personnel when implementing.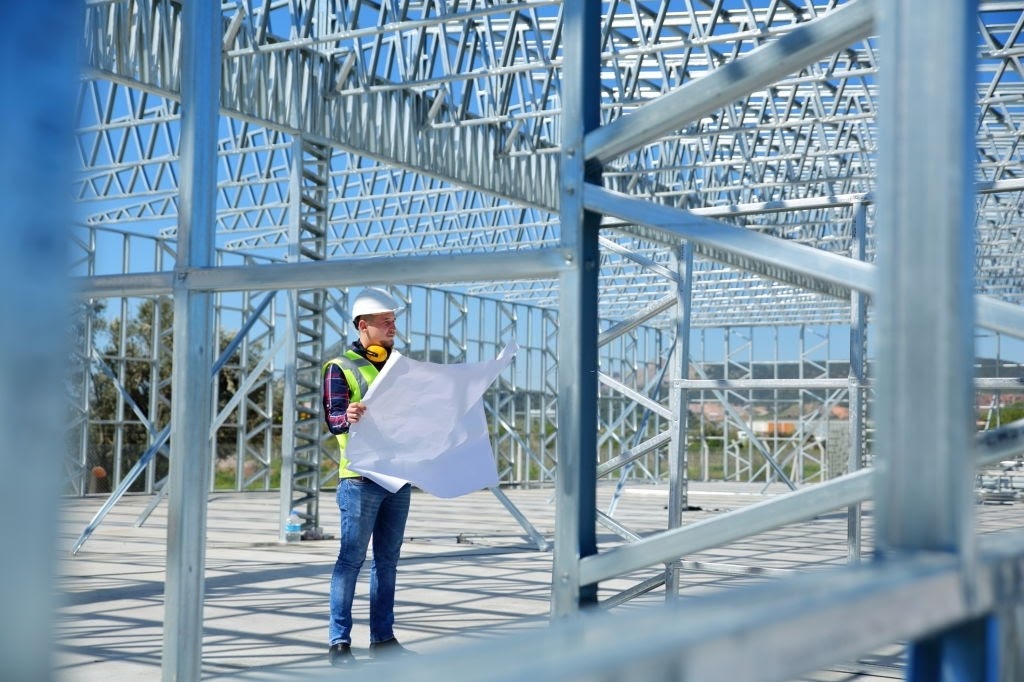 Construction of cold storage requires a lot of time, effort and money
So is there a way for businesses/store owners to both own a private cold storage and save time and costs? The answer is YES and the old cold storage is this method.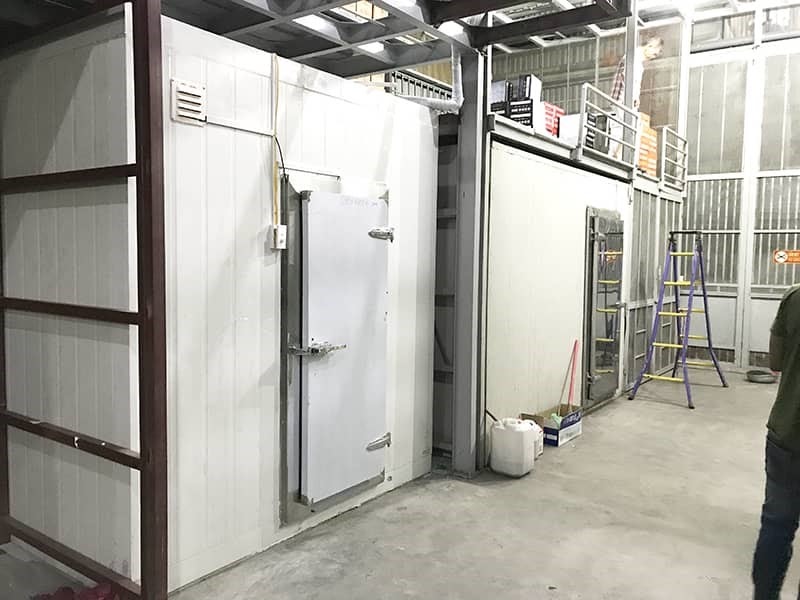 Old cold storages help businesses save more costs
Old cold storages are used mini/private cold storages (previously purchased/installed and used for a short/long time). They are for sale by individuals/businesses when they no longer need to use them, need urgent liquidation for payback or many other reasons.
27.5 million results for the search "buy old cold storages" and 26.1 million for "sell old cold storages" on Google or many ebullient groups/fanpages about buying and selling cold storage on Facebook/forums,... is one of many proofs that the current demand for exchanging old storages is quite high.
Despite such great demand, not all individuals and businesses should use this form. The business will choose whether to buy old warehouse or not depending on the finance condition, purpose, time or experience. In particular, businesses need to understand these advantages/disadvantages before buying and using the warehouse:
Advantages
The old cold storage has available basic equipment/supplies for cold preservation, so it can be used immediately after purchase.
Store larger goods quantity and easier to manage.
No need to spend as much time and manpower on construction/design as when choosing to install a new cold storage.
The price is cheaper than installing a new cold storage by yourself (from 60 to 70% of the initial cost).
The old storage costs less so the risk of loss is also lower.

Disadvantages
• Machinery and equipment in old cold storage have been used, so the engine may be quite noisy, unstable operation, easy to stall and consume more power.
The machinery in the old warehouse has been used, so it is easy to stall
The storage shell and corresponding installation accessories may have worn out after a period of use, so they do not keep cold well, cold air easily spills out.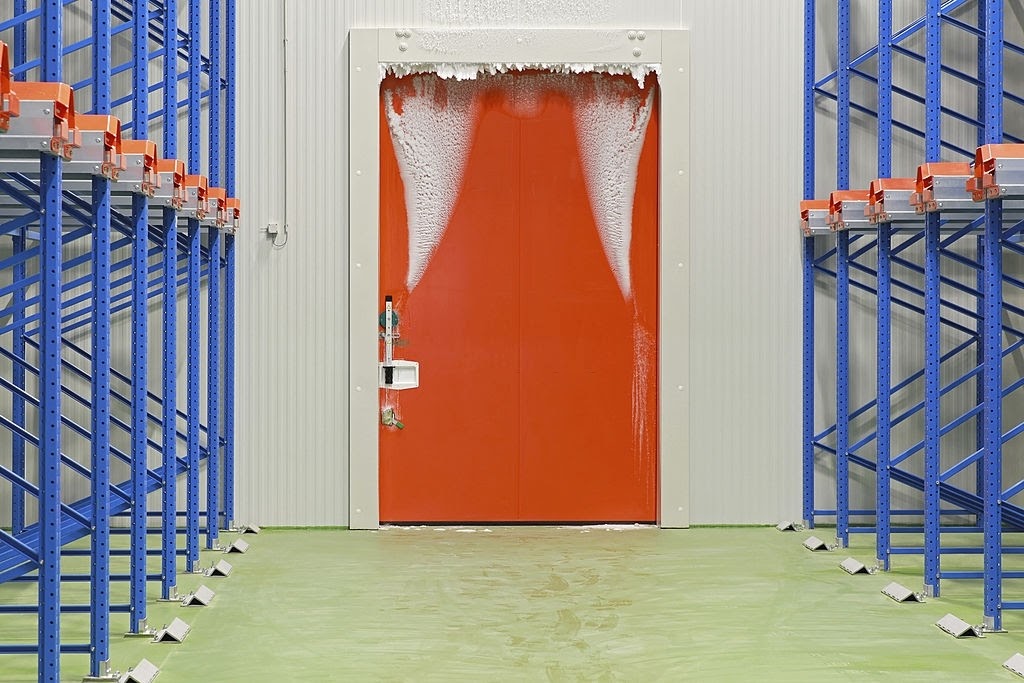 Cold storage shell is worn out after a period of use
In fact, the quality of old cold storage is not guaranteed although there is a price advantage, businesses need to consider carefully before deciding whether to buy old cold storage or not. If you are not sure how to choose the right one, continue to follow the next content here to find the most accurate answer!

When should/should not a business choose an old cold storage?
When should individuals/businesses choose to buy old cold storage for use instead of building new or using other methods?
The answer will be: If individuals/businesses are aiming for the ultimate goal of minimizing warehousing costs to maximize profits, avoiding risks when investing and using in a short time, then buy old cold storage is the right choice.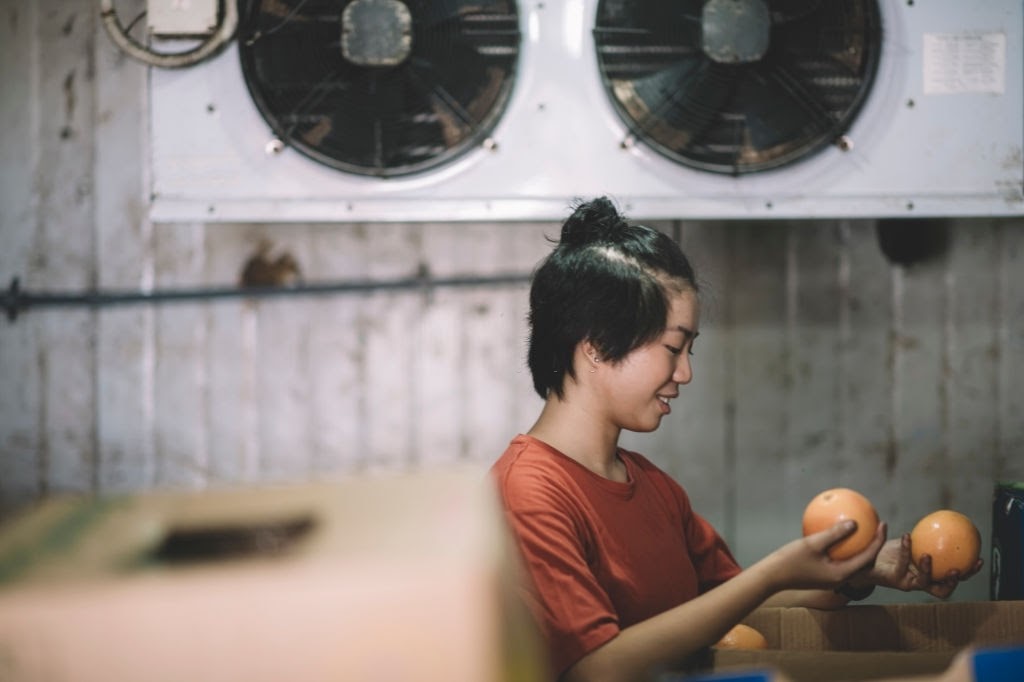 The old cold storage is suitable for shop/business owners who need a cheap cold storage place that is reasonable for their budget
As we have stated above, businesses using old cold storages will gain a lot of advantages such as cheap price, availability, ... However, they may also encounter other problems such as cost to repair machinery, equipment, warehouse shell, energy consumption, etc. So, if you are aiming for larger values such as:
Ensure standard infrastructure for frozen storage.
Aim for professionalism and build a lasting reputation.
Long-term and effective use for synchronous management.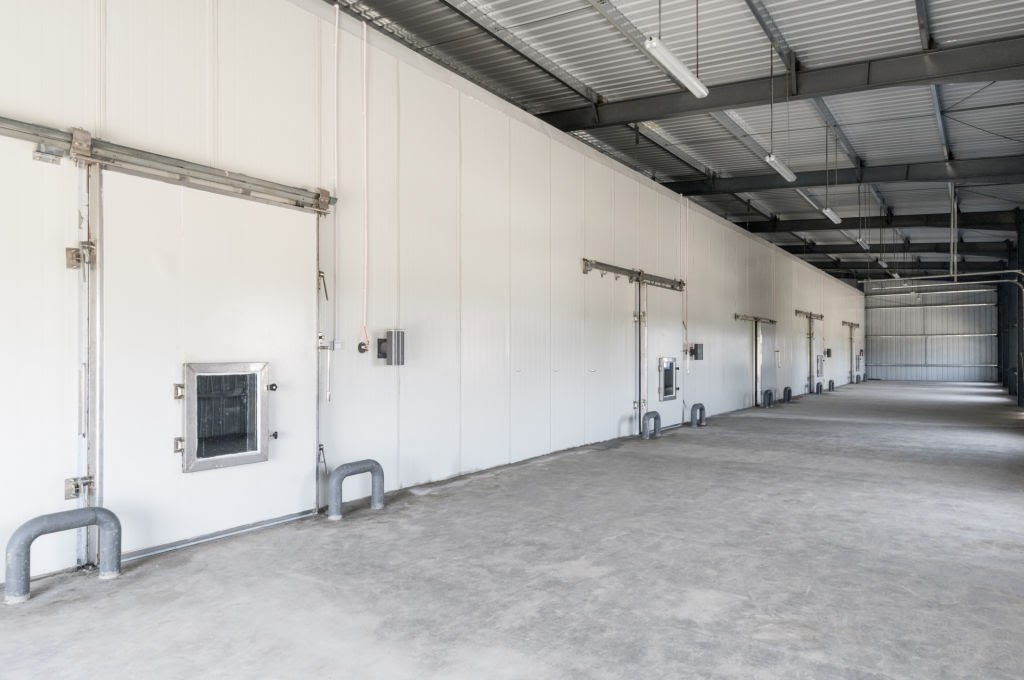 Industrial cold storage
The old cold storages will not meet the above requirements and businesses should find other solutions. And one of these solutions is the cheap COLD STORAGE RENTAL SERVICE!

Cold storage rental service - The solution to replace the old cold storage that you can choose
When individuals/businesses want to choose a storage place that is both secure and professional but still saves costs/time/manpower, cold storage rental service is probably what you are looking for.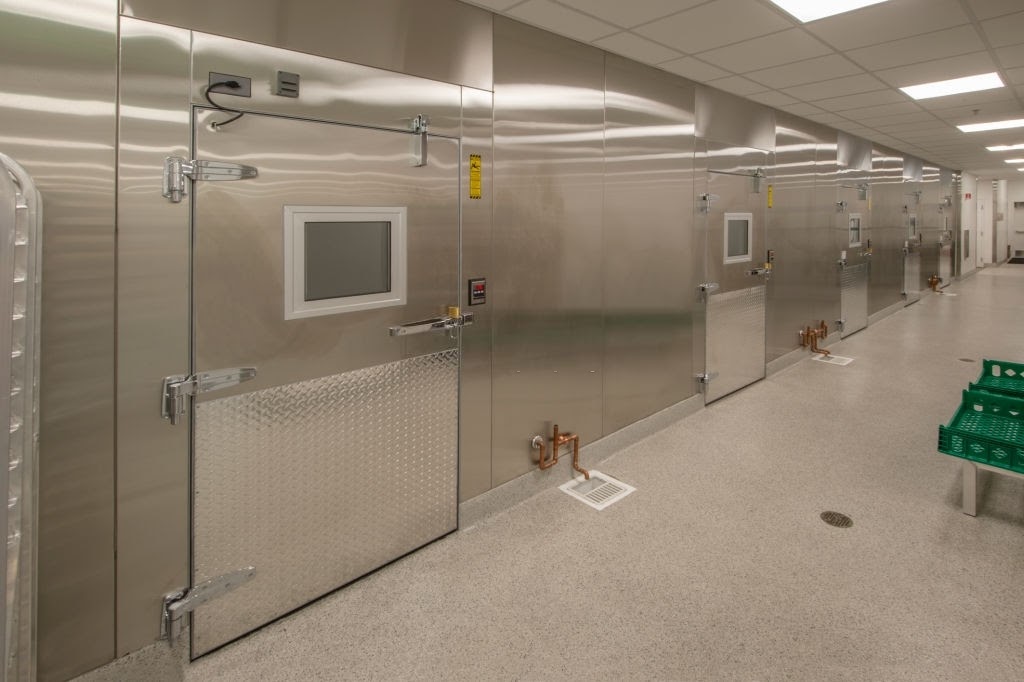 Industrial cold storage is more convenient for individuals/businesses
Industrial cold storage is not only a normal form of frozen food storage, but it is also a closed system to
control temperature and preserve all kinds of goods in the most perfect way.
Instead of worrying about the loss and quality of goods when storing frozen goods in old cold storages, businesses can now feel more secure when storing them in industrial cold storage:
Goods are guaranteed and controlled the temperature strictly.
Save time, management effort and personnel because everything is carried out by the cold storage company.
You can read more about the benefits of using industrial cold storage for more details.
If businesses/store owners currently need to consult cold storages in Hanoi and surrounding provinces, you can absolutely come and visit Nam Ha Noi cold storage to have the best choice.

The leading cold storage rental company in Hanoi
With more than 20 years of experience in the industry as well as fully equipped facilities, machines and professional team, Nam Ha Noi cold storage will provide you a storage service that exceeds your expectations:
With a storage area of ​​over 5000 tons including many independent warehouses with capacity from 300 to 1500 tons per warehouse, we can fully satisfy all storage needs of businesses.
Nam Ha Noi cold storage with the storage area of ​​more than 5000 tons
Import and export goods are controlled and reported automatically by modern, specialized and suitable cold storage management software which can issue import and export slips quickly and accurately.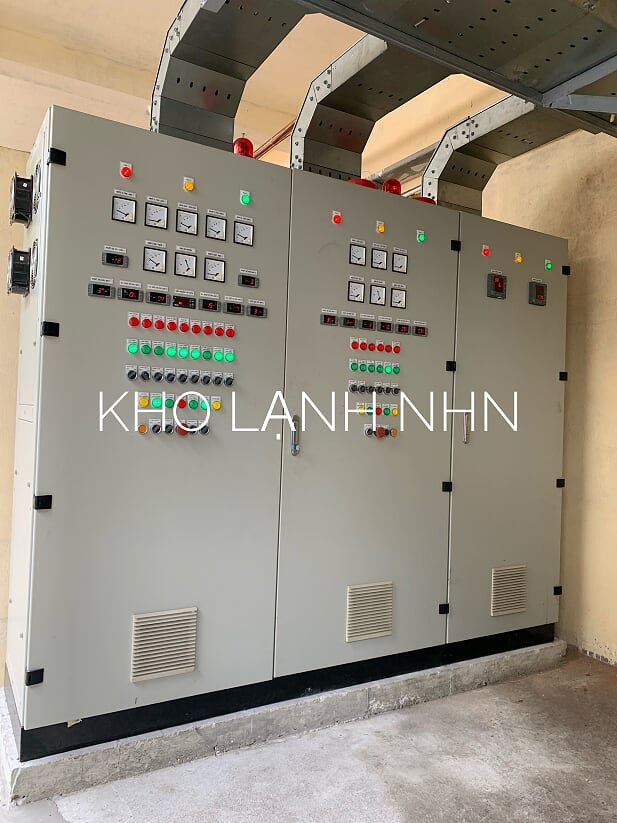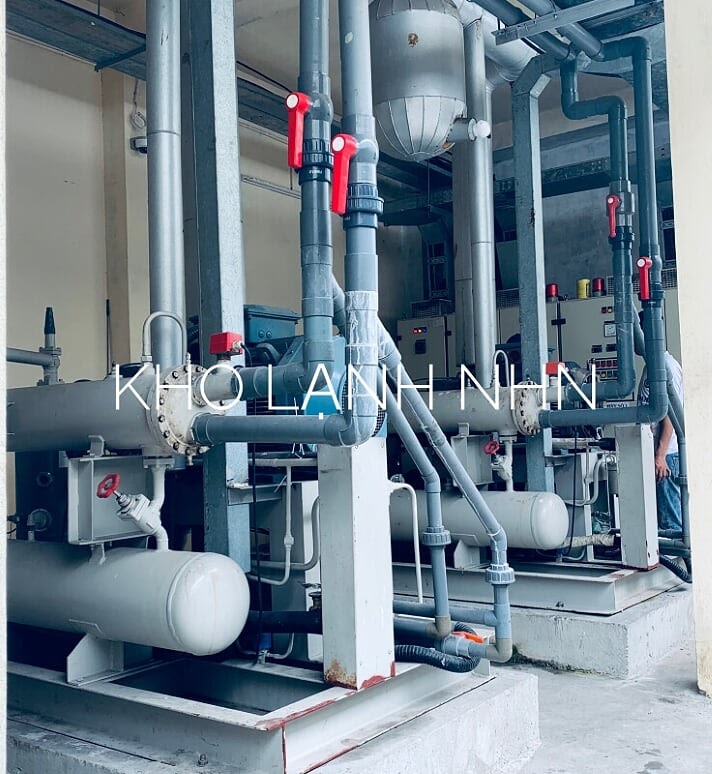 All pallet quantities and positions are managed by a code, so the import and export of pallets is fast and absolutely accurate. The entire import and export process is recorded and stored images through the camera system.
More than what an old cold storage can bring to you, Nam Ha Noi cold storage is committed to the right price policy with the market as well as support extra services such as product packaging, transportation, etc.
Become a partner of Nam Ha Noi cold storage today to experience the best cold storage service!
//=$page_title?$page_title:"Tin tức";?>