EXPERIENCE FROZEN SEAFOOD BUSINESS FOR BUSINESS
Currently, frozen seafood trading is a profitable business idea for many individuals/businesses. However, to make a profit from this trade, knowledge and experience in frozen seafood business are indispensable factors.
Many businesses, grocery stores, supermarkets, etc. have or intend to trade in frozen seafood without knowing how to make more profit from the products they are using and selling every day.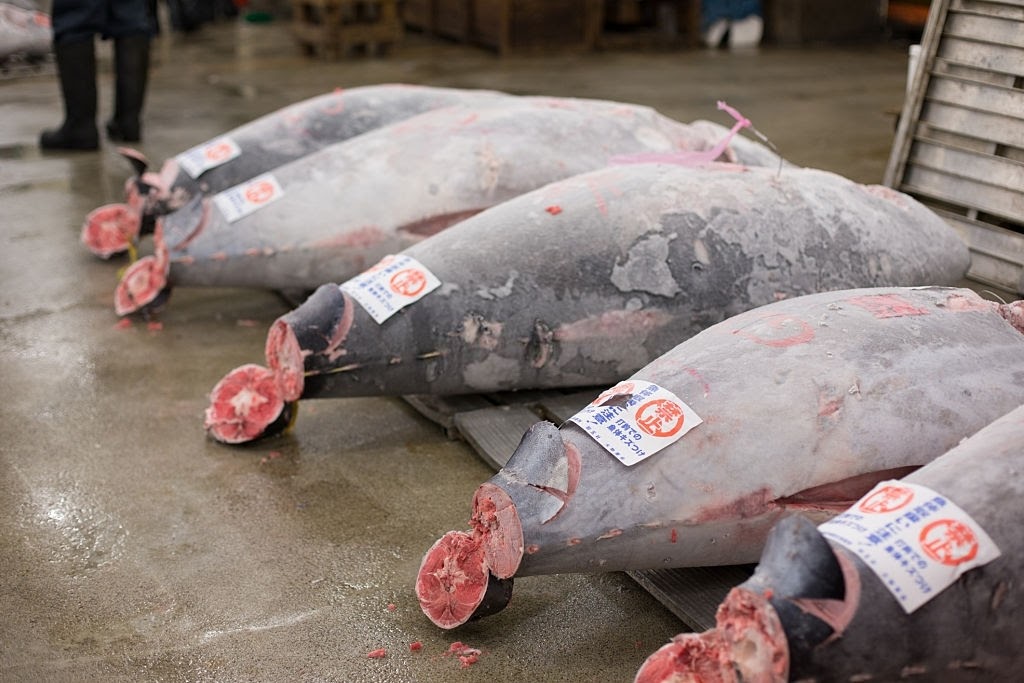 Frozen seafood creates a huge profit for customers
"Sharing experiences - accompanying successfully" is what Nam Ha Noi cold storage wants to send to businesses and people dealing in frozen seafood. With more than 20 years in the industry, we would like to share with you more unique frozen food business secrets and companion with your business success. Let's start learning these frozen seafood business experiences right in the following article!

Introduction
Did you know that it takes businesses more than 18 months to launch a new product while consumer trends can change in just a few days?
Just as no one knows in advance that the Covid-19 pandemic will break out in the early 2020, leading to an accelerated trend of frozen food consumption and an increasing demand for frozen seafood.
A simple example for you to easily imagine: In the past, many people had the habit of going to the market/supermarket/store early every day to buy qualitative food, especially fresh seafood.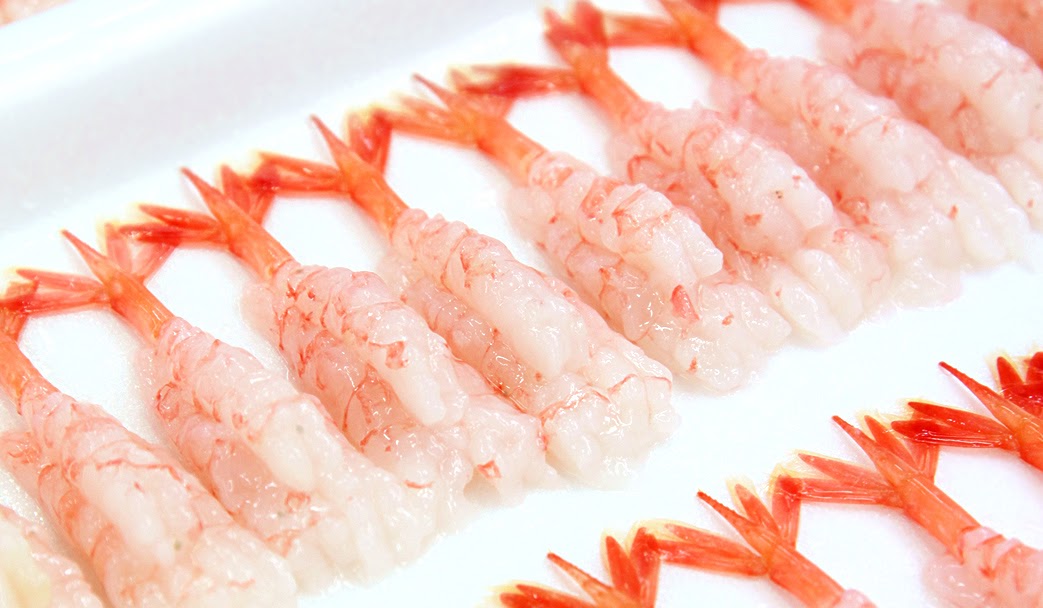 Vietnamese people preferred fresh foods in the past
But when the Covid-19 pandemic broke out, everyone had to limit travel and crowded contact. People need products that can be preserved longer and fresh seafood is no longer the suitable choice. Frozen seafood becomes a more appropriate solution for storage, preservation and convenience for many people.

Changes in consumer trends also lead to changes from food businesses
Many individuals/businesses dealing in fresh products are changing their product methods to better suit the current market. Frozen food distribution enterprises in general and frozen seafood in particular have been transformed and risen after many difficult days in searching for consumption markets.
It can be seen that all the advantages are leaning towards the frozen food businesses. However, in order to develop in the most favorable direction, businesses need to understand the following seafood business experiences to optimize profits.

Effective frozen seafood business experience that you need to know!
If taking a closer look at the current food market and consumer trend reports, businesses can also realize that frozen seafood is still a consumption trend in the near future even without the recent Covid-19 outbreak. The pandemic will only accelerate this trend!
It is no coincidence that many individuals/businesses choose frozen seafood for trading. Because when distributing this product, businesses will receive many benefits that only frozen seafood has such as: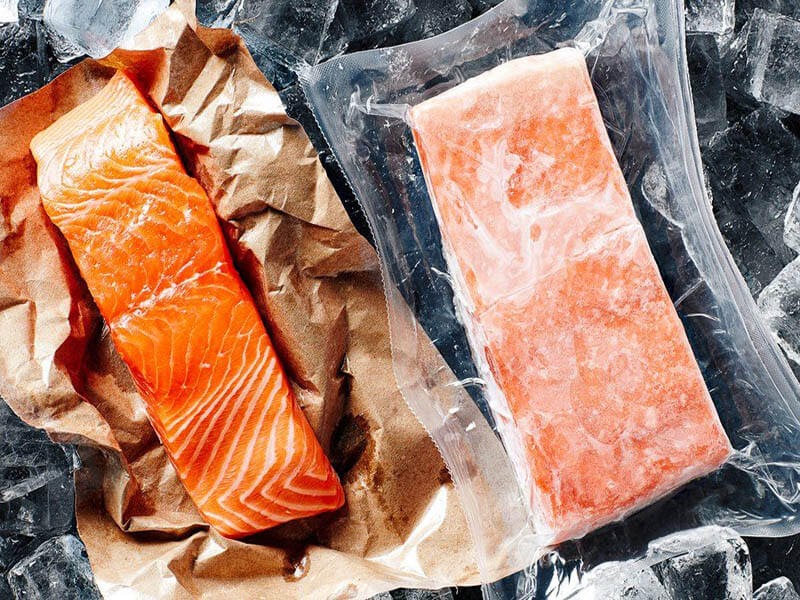 What are the practical benefits of frozen seafood?
The products are stored for a long time without using preservatives.
Ensure food safety issues.
Distribute out of season seafood products all year round → larger profits.
Avoid unnecessary waste such as fresh food (not rancid, spoiled or degraded).
Always ensure a stable supply if the business has a large frozen storage.
So what is the way that businesses can take full advantage of the above benefits when trading frozen seafood?

Identify consumer tastes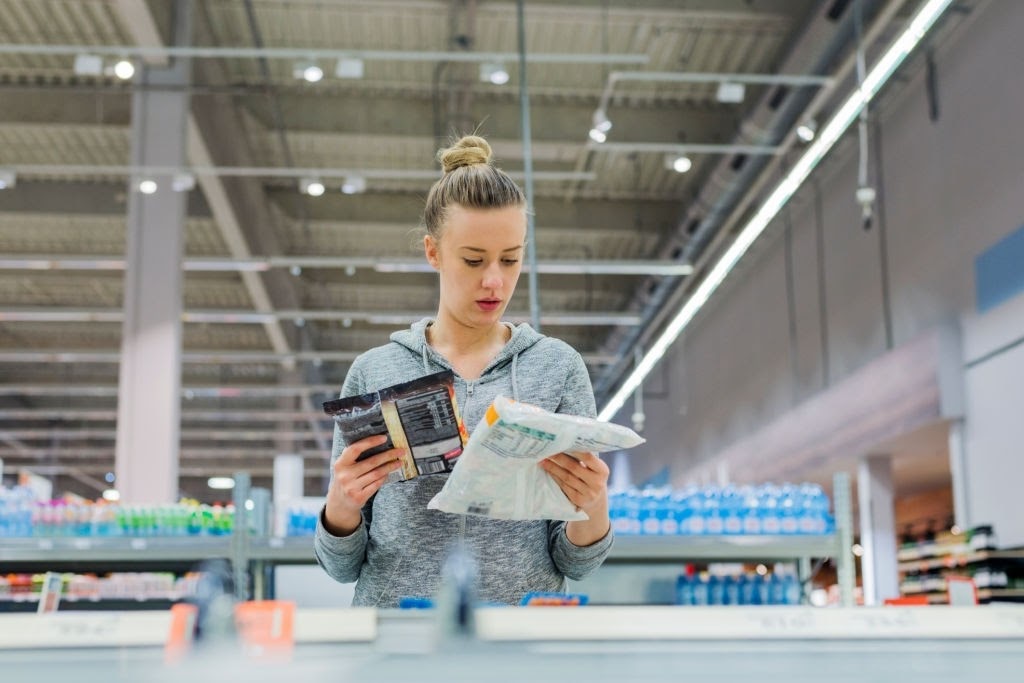 Is the business researching consumer tastes?
Previously, the company's customers were mainly restaurant owners/households in urban communities, office workers with busy lifestyles, etc. They are willing to buy products with large quantities to store and save costs. However, since the outbreak of the pandemic, the tastes of many other potential customers are also gradually changing. People in rural areas, small and medium-sized restaurants, etc. are also gradually switching from buying frozen seafood instead of buying fresh food.
The way B2C customers shop is also changing. Instead of going directly to supermarkets, grocery stores, etc., consumers now switch to placing orders in bulk on the Internet.

B2B customers are also searching for products and supplier information on e-commerce websites more than before. As long as the price is reasonable, the quality of the seafood (trial product) is stable, many B2B customers can even ignore the geographical distance to find the supplier that can bring them the greatest benefit.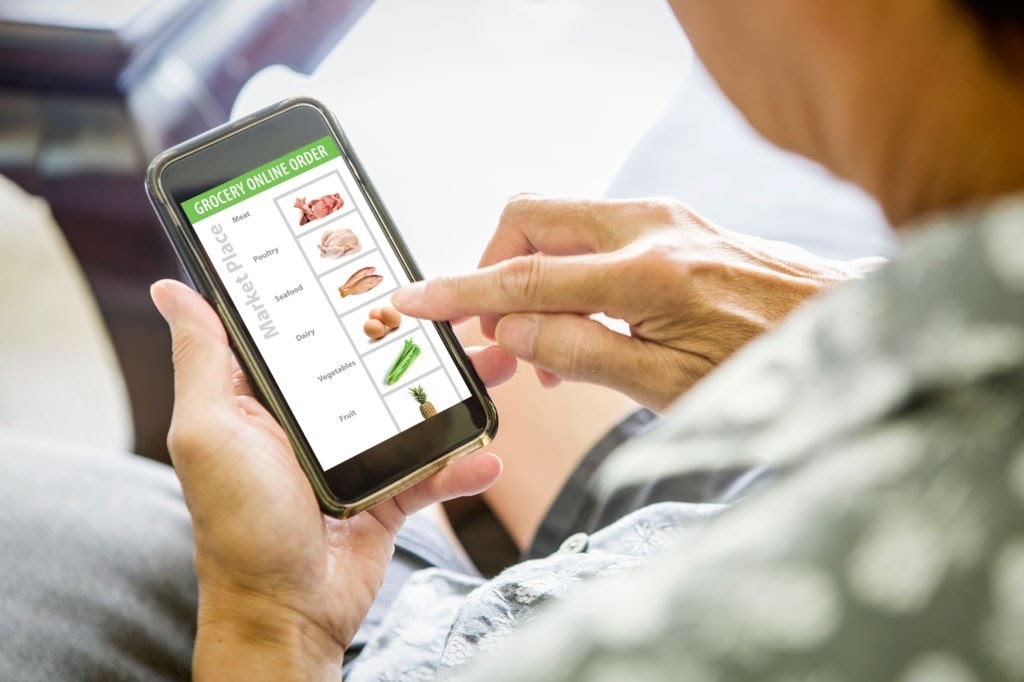 Trend of shopping via the phone
Frozen seafood businesses that can capture the tastes of consumers will easily compete and bring more profits to themselves.

Finding a source of qualitative goods
One of the factors that contribute to the success of a seafood business is product quality. The long-term seafood business experience of many large enterprises in the industry has shown that the fresher the original source of seafood before being frozen, the better the quality of the product after defrosting.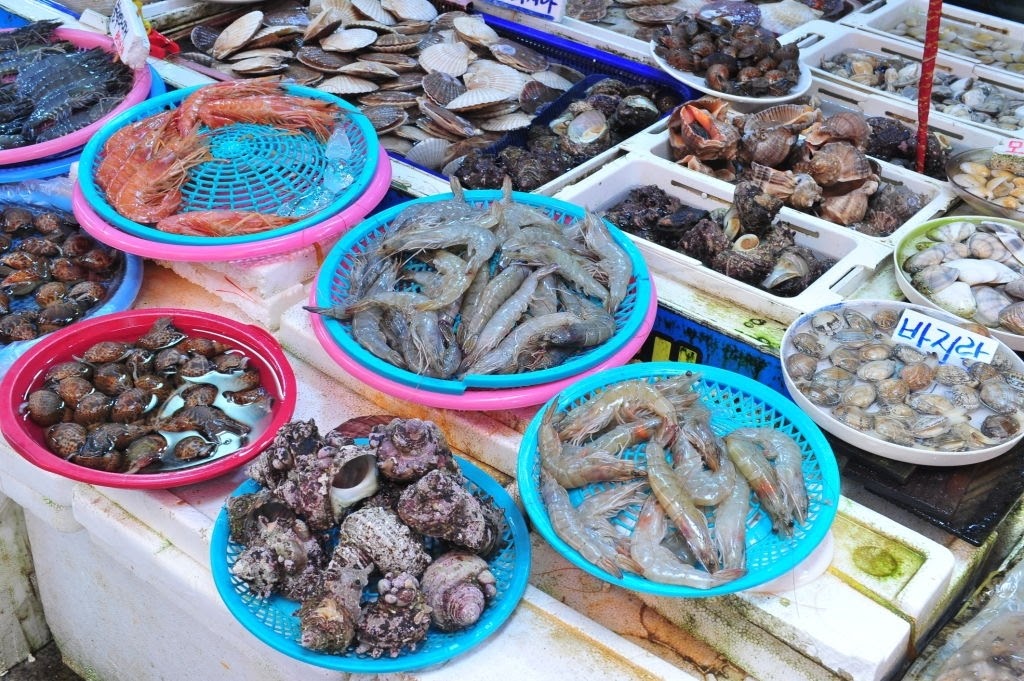 Finding fresh and qualitative sources of seafood
Therefore, finding a good source of goods will help businesses improve the product quality, thereby using it as a strength to compete in the industry. Seafood is currently imported mainly from two main sources:
Source of domestic seafood (fished by fishermen, farmed by farmers).
Source of imported seafood from abroad (countries with large seafood barns such as China, USA, Japan, India, etc.).
In terms of nutrition and quality, domestic seafood, especially caught fish, will be much fresher than farmed and imported seafood.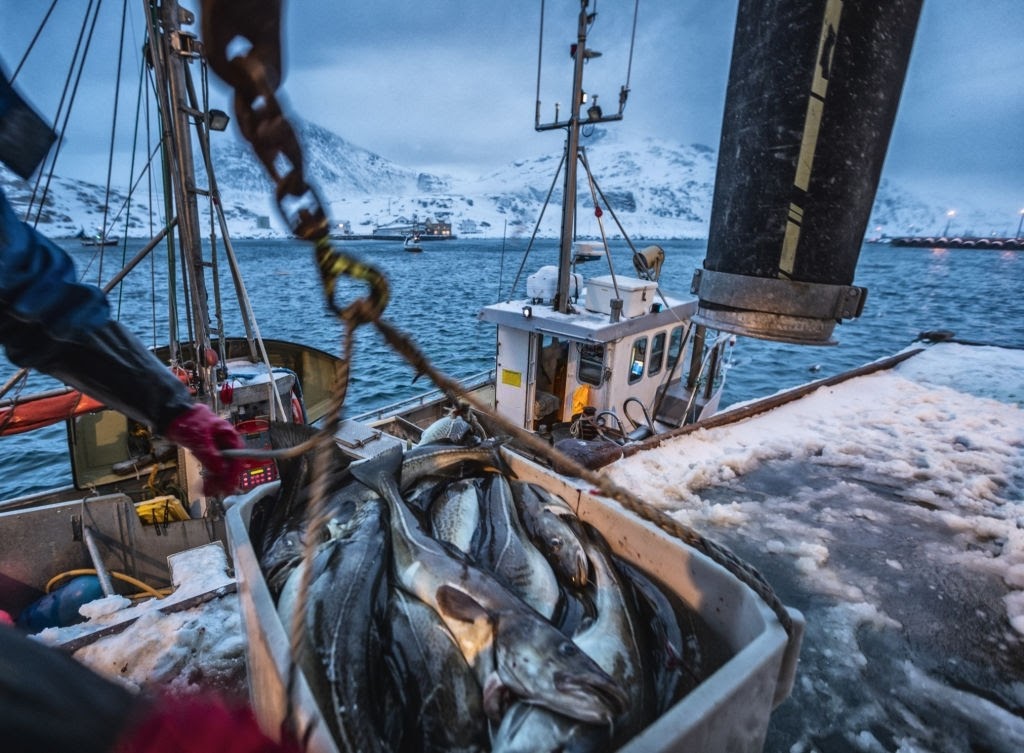 Seafood fished on the sea in the country is always fresh
However, because the fishing output in Vietnam is not much, businesses often choose imported types to meet enough sources of goods to supply to consumers. Some countries have sources of qualitative imported seafood, which are classified according to the following categories:
Shrimp: China, Thailand, Ecuador, Mexico, Philippines.
Atlantic salmon: Canada, Norway, Chile.
Tilapia: China, Indonesia, Ecuador, Honduras.
Scallops: China, Canada, Mexico, Japan, Argentina, Philippines.
Oysters: China, Korea, Canada.
Tuna: Mexico, Philippines, Indonesia, Thailand, Ecuador.

Choose a place to store frozen seafood
After enterprises found a source of qualitative goods, imported seafood will be processed, frozen, refrigerated and packaged. The finished products after being refrigerated should be brought to a suitable preservation place for storage before being sent to new stores/branches for sale.
So, how to choose the optimal place to store frozen seafood? This is the key issue that should be concerned by many frozen seafood traders.
There are currently 3 solutions to preserve frozen seafood on the market.

Cold rooms & Freezers: A place to store and display frozen seafood at stores and branches.
Mini cold storages: Self-constructed and installed by enterprises to store products.
Rented industrial cold storages: Is a separate storage service, where the centralized storage of many different companies.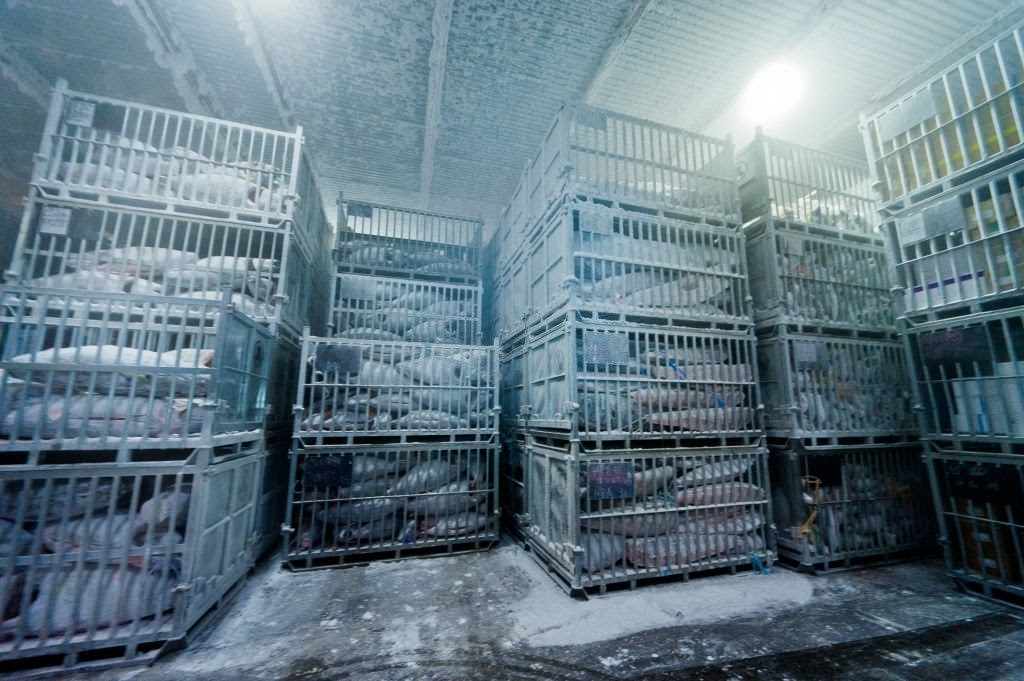 What is the reasonable place to store seafood?
According to the frozen seafood business experience of many businesses, the most optimal solution to preserve frozen seafood is to use the rental service of industrial cold storages. So, what is this solution special and superior to the other two forms? Let's find the answer in the next part of the article.
Why do many frozen seafood companies choose to rent cold storage for seafood preservation?
Industrial cold storage operates as an independent business, providing a variety of services such as processing, packaging, preserving, storing and transporting frozen goods.
In addition, there are also available workers, machines, pallets, conveyors, forklifts, refrigerated trucks, etc., which are sufficient for the preservation and transportation of goods.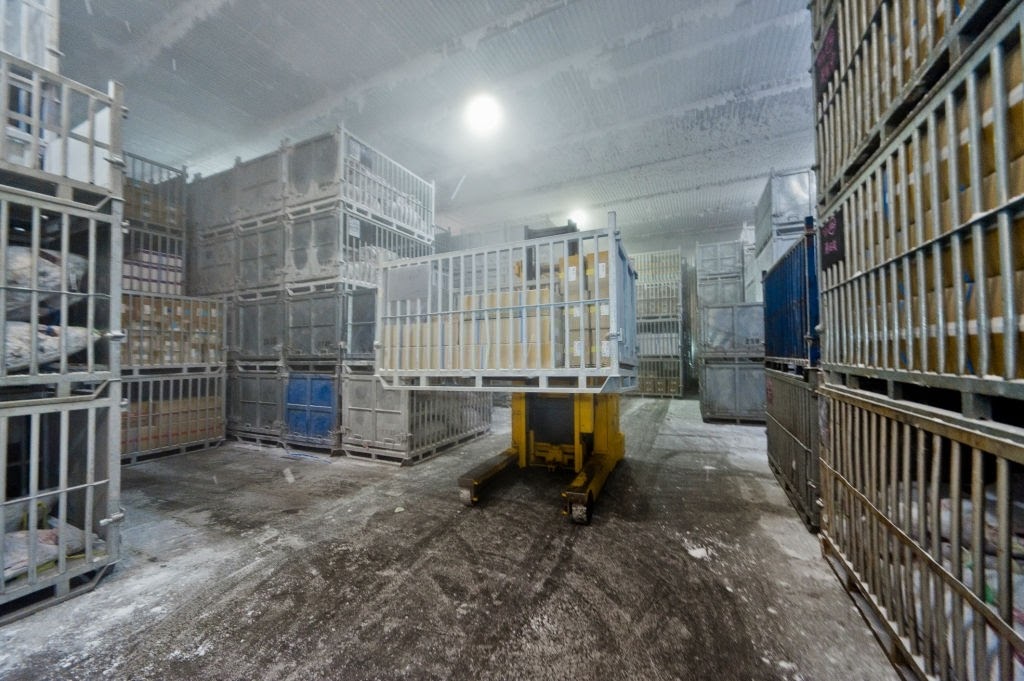 Appropriate vehicles, machinery and equipment are required
Frozen seafood businesses can be assured of the product quality and quantity when stored in the industrial cold storage. In addition, thanks to the advantage of large storage area, businesses can also import goods in large quantities to optimize the purchasing prices and increase profits by providing out-of-season seafood products to the market.
In addition, businesses can get even more benefits when using industrial cold storage. You can learn more in the article Benefits of cold storage rental service.
Currently, there are many industrial cold storage rental addresses that your company can find on the Internet. However, what is the address where you can trust and send products? Find out the reputable cold storage rental address in Hanoi right below.

Company for rent cold storage to preserve aquatic products and seafood in Hanoi
Frozen seafood enterprises are finding the optimal cold storage rental service for their business? Nam Ha Noi cold storage is ready to serve and cooperate with you to provide you the most professional frozen storage service.
Located at the Southern gateway of Hanoi capital, right at Quat Dong industrial cluster, Thuong Tin disrict, Hanoi City, the extremely convenient traffic - transportation route because it is located next to the National Route 1A, near Phap Van - Cau Gie highway, helping customers' goods always be transported smoothly and exported/imported from the warehouse to other places as quickly as possible.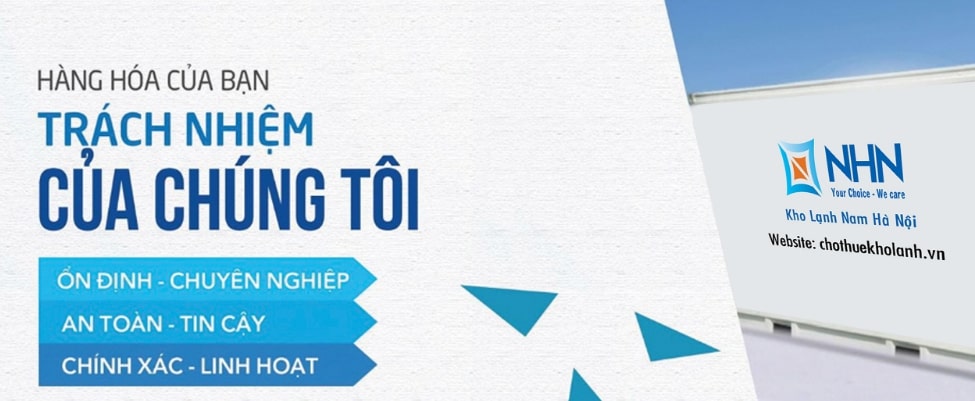 Our company has a fleet of professional refrigerated trucks with long-term experience in the transportation industry as well as a range of modern vehicles with diverse loads. All these vehicles are licensed for daytime circulation in the city, transporting goods 24/7 for businesses.
Nam Ha Noi cold storage is designed with a capacity of up to 5000 tons of goods divided into 2 phases, including many separate warehouses with a capacity of 300 to 1500 tons per warehouse.
The temperature of each warehouse can be adjusted from -30oC to 15oC, suitable for storing a variety of foods such as fruits, agro-forestry, frozen quatic product and seafood and other temperature-sensitive items.
The difference that we bring is "guaranteeing stable quality - professional in each stage of service" for customers and consigned goods at Nam Ha Noi cold storage.
We are looking forward to having the opportunity to cooperate with your business and bring the best value and experience to you in the near future.
Visit Nam Ha Noi cold storage today to experience the best cold storage service!
//=$page_title?$page_title:"Tin tức";?>