PACKAGING FROZEN GOODS
Packaging is one of the important and indispensable links in Logistics activities, including the work of wrapping, covering, boxing/containers, etc. so that products are protected in the most comprehensive way when preserving, transporting as well as more convenient in loading and unloading and consuming products.
Unlike conventional products, frozen foods need a closed packaging process, requiring manufacturers to follow strict standards to ensure that goods can be moved safely, saving maximum cost and efficiency through the entire supply chain.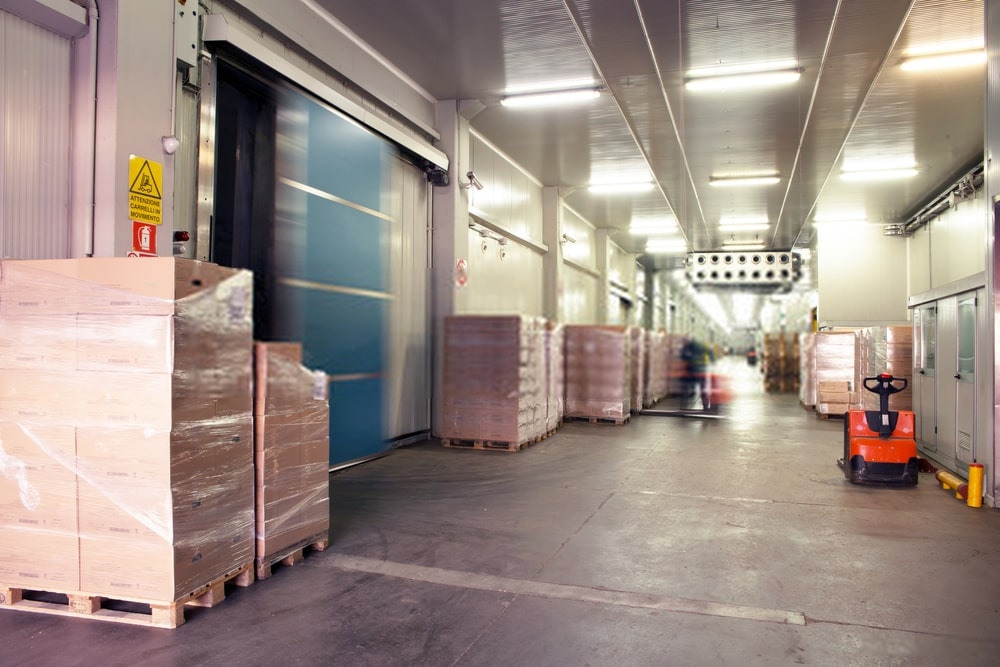 Packing goods in the cold storage
Therefore, understanding the knowledge related to frozen packaging will help the traders improve their product quality, work efficiency as well as reduce logistics costs. Let's find out some useful information about packaging goods right in the following article to understand better!
Types of goods packaging

Do you know how many packaging methods are currently used by Vietnamese businesses?
Unit packing:
The seller/distributor packages the product relative to the final consumer's purchase unit. The packaging used usually must be suitable for the goods, accompanied by barcodes for management and convenience in paying customers' bills.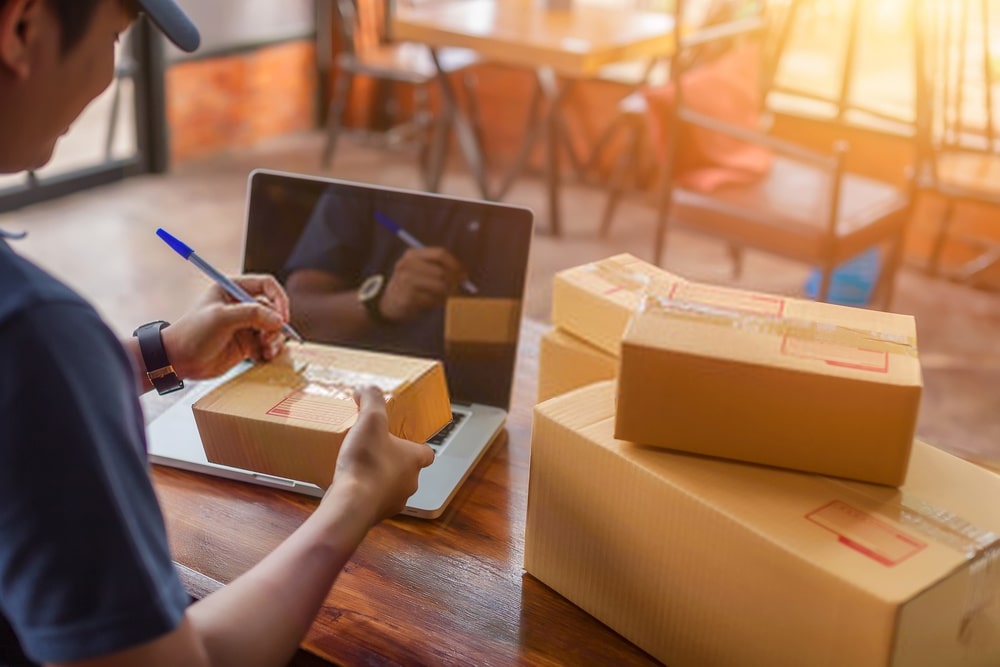 Packing each product unit
Bulking packaging:
Packaging goods for B2B customers (other retailers/distributors) corresponding to the product units purchased by this group. Goods will be packed into cartons and then gathered on pallets for transportation and preservation.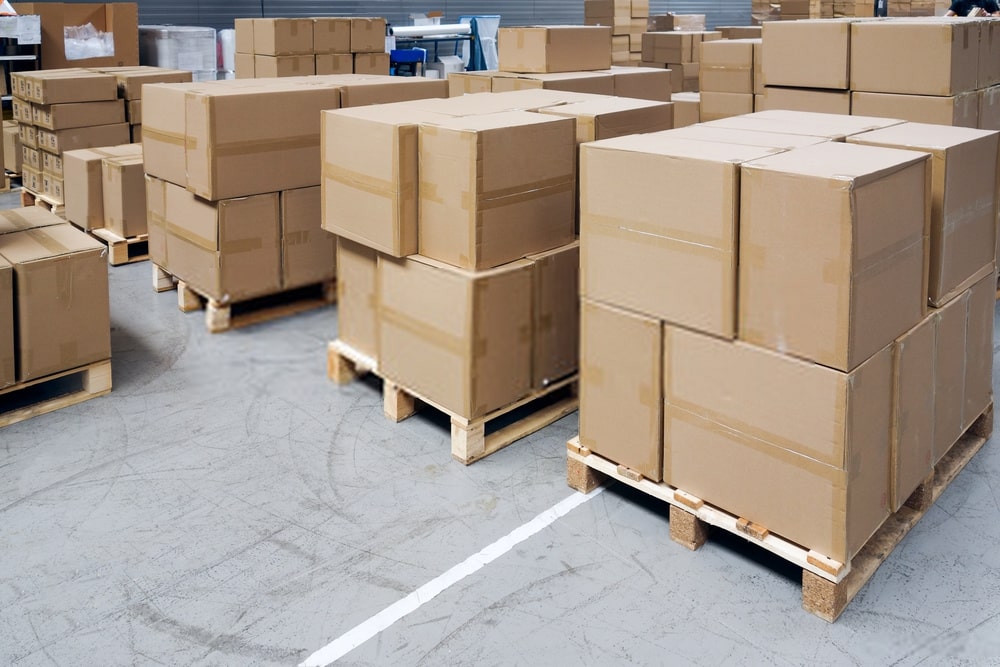 Packaing goods by group of B2B customers
Group packaging:
Goods will now be placed on all pallets and tagged with SSCC (Serial Shipping Container Code - serial number of goods transported by container) in every batch. Detail information about the number of carton boxes of the entire shipment, expiry date and shipment number are on the card.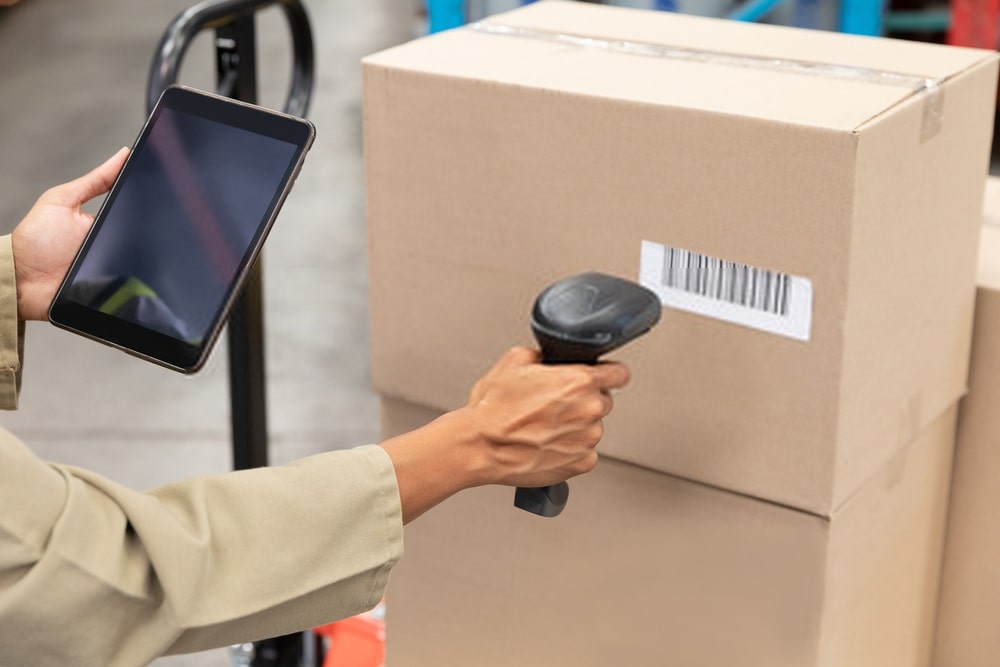 Packaging goods in large groups with a code for management
Packaging in cold storage (Warehouse packaging):
When goods are sorted (consumer goods or B2B goods) and arranged on racking systems. Specialized containers are used at this time to avoid other agents in the warehouse (cold) as well as protect the goods (for food). The size of these boxes must match the height of the counter as well as store the product perfectly.

Special types of containers
Packaging goods for shipping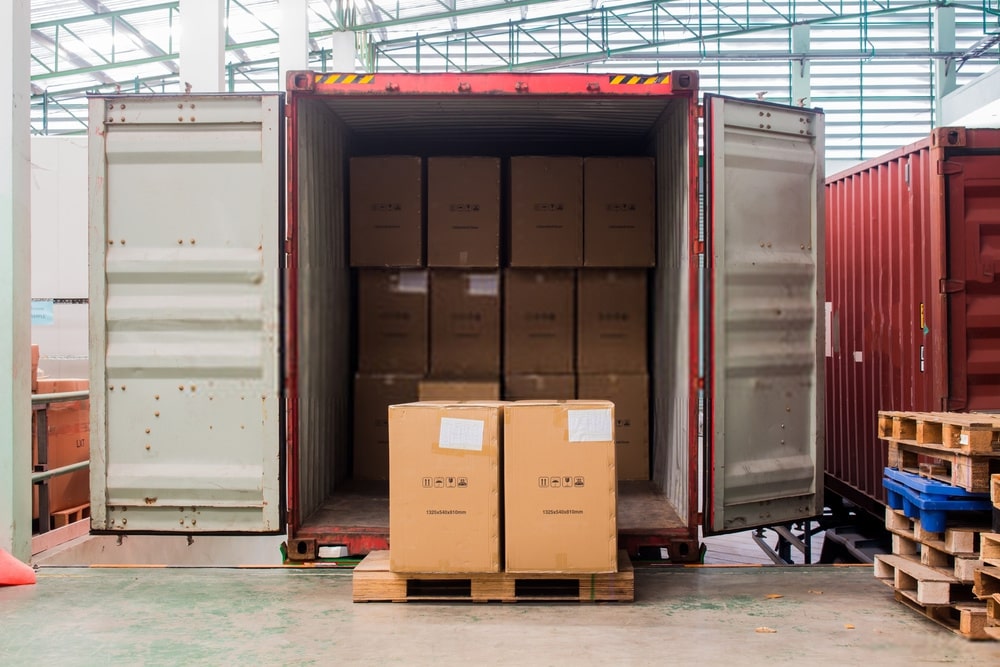 Packaging goods for shipping

This packaging method will be based on the route and shipping time, the means of loading/unloading the shipment, the climate, etc. to determine the type of packaging and materials to pack the goods. This packaging must fully comply with international packaging standards such as ISO, Technical Committee 122 and WPO.
With the above types of packaging, what additional information does the business or packaging partner (the company who packs the goods) need to know when carrying out the packaging process? Let's go to the next part to better understand.
Requirements for packaging goods

There are requirements that businesses must pay attention to when packing goods to reduce waste and save the company's budget as follows:
• The packaging type should be chosen suitable for the mode of transportation (ship, plane, truck, bulk cargo, container cargo...).
• The packaging must be of sufficient size to wrap the goods, convenient for warehousing and arranging on pallets or in containers.
• Materials chosen to pack goods must meet the requirements of durability, toughness as well as be able to withstand physical impacts (such as collide, pull, push) during storage, loading and transportation.
• Once choosing the wrong packaging, businesses can suffer heavy and irreparable losses (damaged or degraded product quality).
• Packaging materials must withstand freezing temperatures from 0oC → -40oC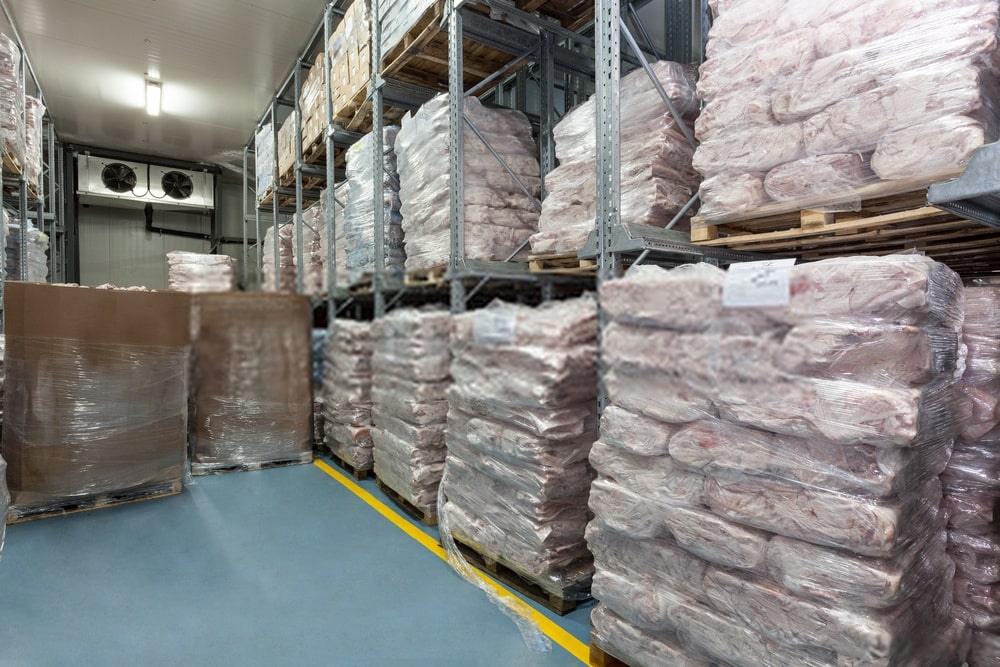 Packaging materials must be resistant to high temperatures
• Maintain and keep the product intact regardless of storage or transportation.
• Seafood should be packed in two bags for extra protection from extreme weather temperatures.
• Use rigid, corrugated carton boxes for transporting, with excess space filled with foam, shredded paper, sponges, etc.
• Use an adequate amount of dry ice and frozen gel when packing frozen food shipments. This will help the frozen food to remain at the proper storage level during transport.
• When being preserved in storages, on refrigerated vehicles or containers, etc., to ensure that your goods are always of good quality, there should be ventilation in the cold room, on the vehicle and in the boxes.

Benefits of packaging frozen goods in food preservation

If you are a long-time frozen food business, you should know that storing or transporting frozen goods will face a lot of difficulties if the logistics process is not done properly. In particular, the step of packaging goods (frozen/refrigerated) is a must before the product is put into storage.
Some people think that this work does not bring any value and wastes the business's time. But if you understand the benefits of packaging goods listed below, you will probably think differently.
Did you know that frozen goods will be kept for longer if they are properly packaged and stored at the right temperature.
Frozen goods will be kept longer if well packaged

Packaging goods helps businesses easily manage products by package (packed in a box/bag) instead of storing individually. From there, classifying goods, stocking in and out, and controlling inventory in a simpler way.
Businesses have different packaging methods depending on each product type. The main purpose is to protect the goods and product packaging from being scratched, punctured, etc. during transportation and storage.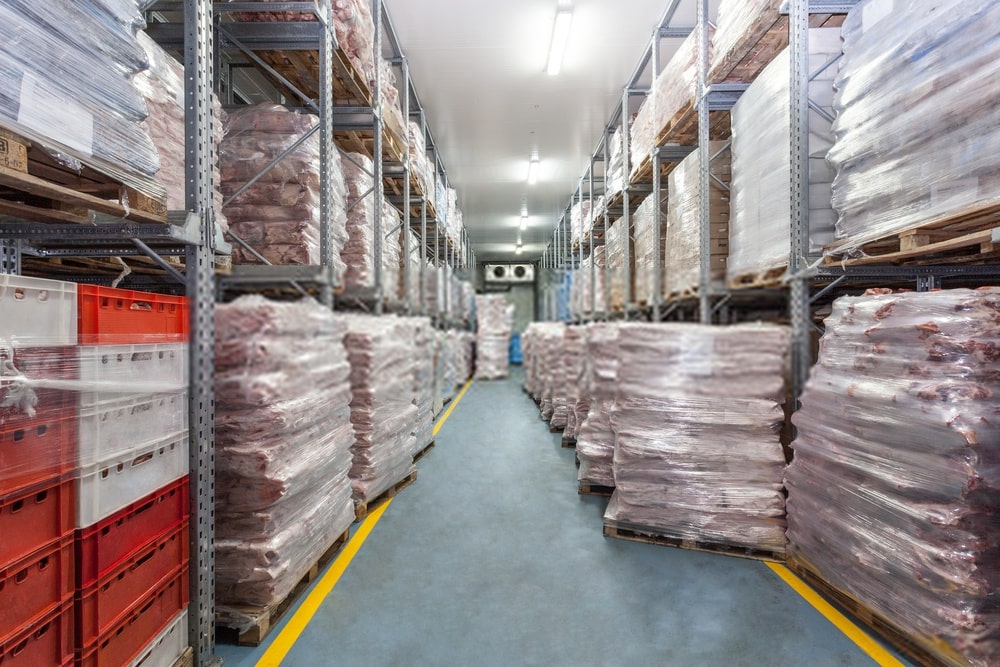 Packaging protects goods from physical impacts during storage

For businesses dealing in B2B frozen goods, carefully packing goods can give partners a good impression of the professionalism and integrity of their company.

Also, there are many other benefits that businesses will receive when packaging properly. Nam Ha Noi cold storage understands that businesses are in need of comprehensive cold storage solutions (including packaging - checking, labeling - storage - transporting) rather than a place just to store goods. Therefore, we have invested in modern facilities and equipment to better serve the needs of frozen food traders, promising to bring you great experiences with our team.
The leading cold storage rental address in Hanoi
With more than 20 years of experience in the industry as well as fully equipped facilities, machines and professional team, Nam Ha Noi cold storage will provide you with a storage service that exceeds your expectations:
With a storage area of ​​over 5000 tons including many independent warehouses with a capacity of 300 to 1500 tons per warehouse, we can fully satisfy all storage needs of businesses.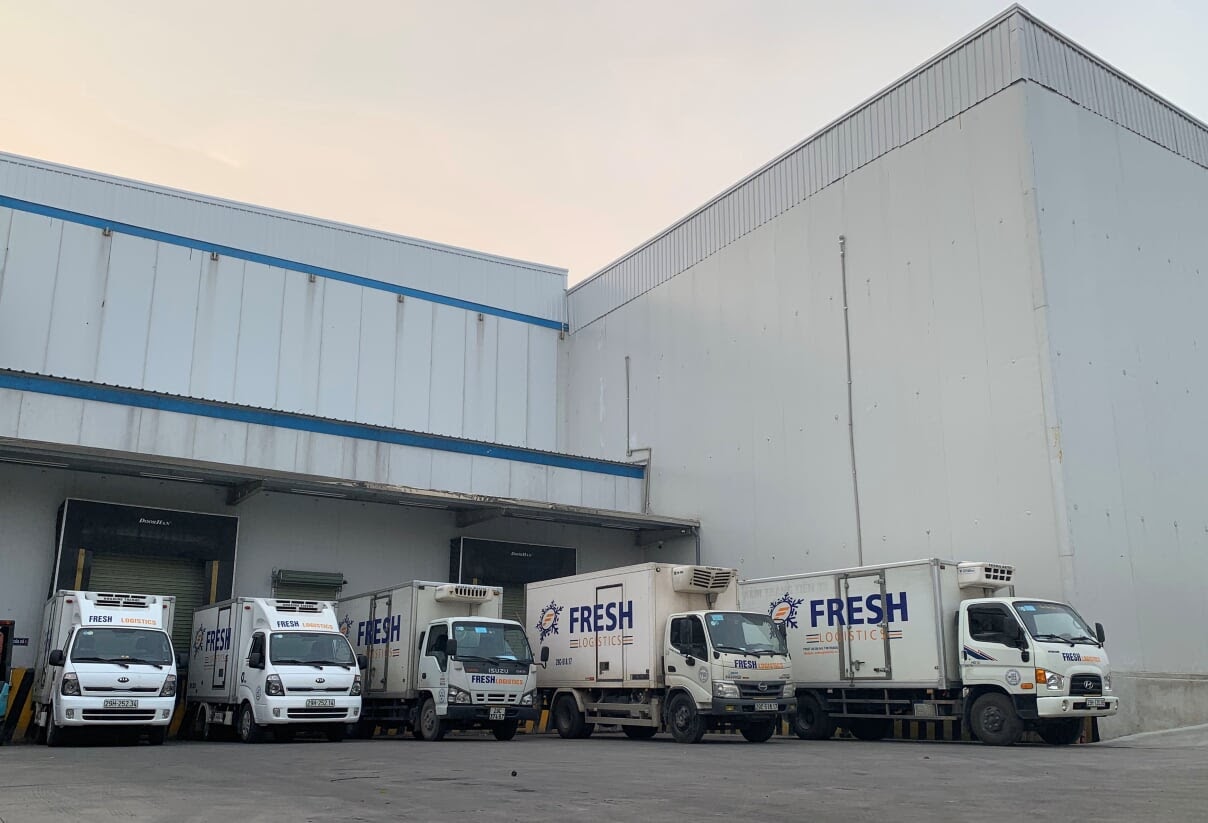 Nam Ha Noi cold storage with the storage area of ​​more than 5000 tons

Import and export goods are controlled and reported automatically by modern, specialized and suitable cold storage management software which issuing import and export slips quickly and accurately.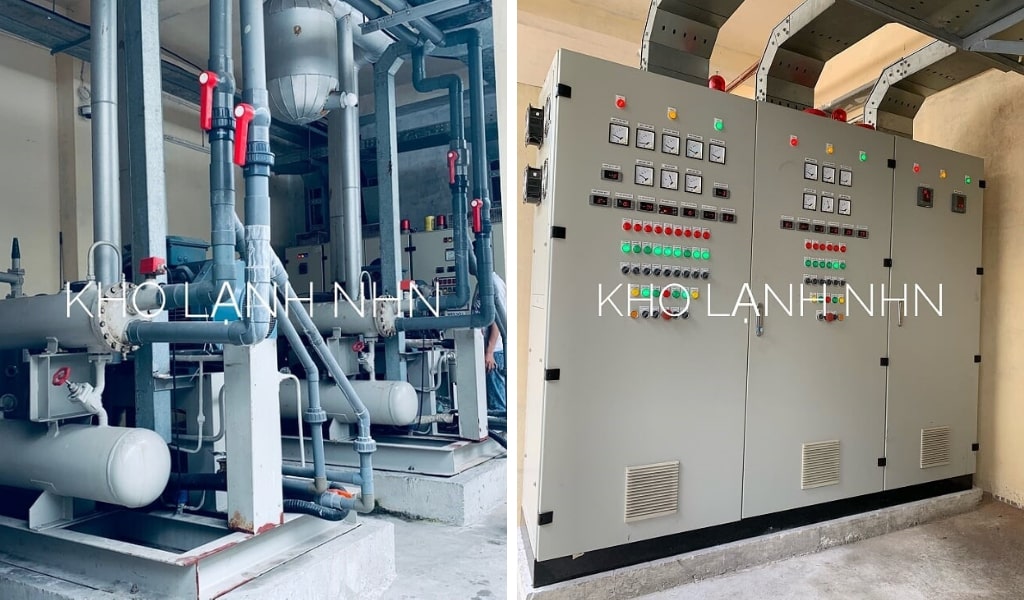 All pallet quantities and positions are managed by codes, so the import and export of pallets is fast and absolutely accurate. The entire import and export process is recorded and stored images through the camera system.
There are on-site loading/unloading services and checking and labeling services (Repacking).
More than what a cold storage can bring to you, Nam Ha Noi cold storage is committed to the right price policy with the market, supporting more services such as product packaging, transportation, etc.
Become a partner of Nam Ha Noi cold storage today to experience the best cold storage service!
//=$page_title?$page_title:"Tin tức";?>