AQUATIC PRODUCT COLD STORAGE - OPTIMAL AND SAFE STORAGE SOLUTION
Aquatic product cold storage is the perfect solution to protect the quality of aquatic product before it is sold to the market. This is the current most modern and secure preservation method. Preserving in cold storage helps ensuring the freshness of aquatic product and seafood as well as best preserve the nutritional content.
So where to rent cold storages? Nam Ha Noi cold storage is the current leading cold storage rental service with a storage system that ensures safety and quality standards.
Cold preservation methods of aquatic product and seafood
Aquatic product cold storage is the most widely applied preservation method today. Compared with other methods such as drying or pre-processing, cold storage has many advantages. This method both preserves the freshness and prolongs the shelf life of products. Currently, there are 3 most popular methods of cold storage.

Traditional and craft preservation
As the traditional preservation method, people use the refrigerator or ice to preserve aquatic product. This method can only preserve for a short time in small quantities and is only applicable to small households. This is not the optimal method for restaurants or processing factories.

Cold storage preservation
Seafood cold storage is currently used by many businesses. This method can be used to preserve both domestic and imported food. This is a cold storage method that has many outstanding advantages:
• The temperature in the seafood cold storage is always adjusted and balanced, ensuring the fast and standard cold preservation of aquatic product and seafood.
• Increase the shelf life of aquatic product and seafood.
• Ensure the best quality of aquatic product and seafood.
• Ability of preserving large quantities of aquatic product and seafood.
• Ability of preserving aquatic product and seafood immediately upon import or from domestic sources.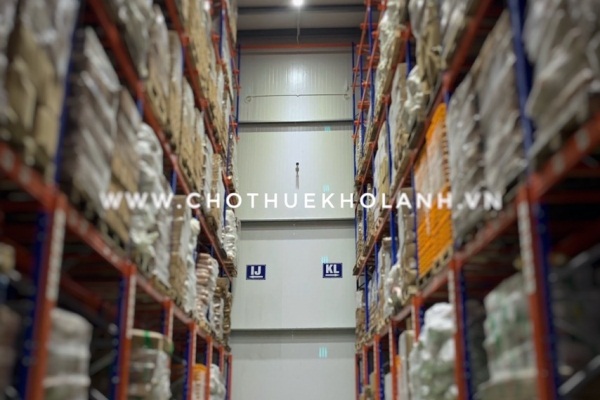 Seafood cold storage is the current leading seafood preservation solution

Freezing line preservation
The freezing line is applied in freezing aquatic product and seafood to help them be frozen quickly and evenly with the largest quantity. This freezing is usually carried out in aquatic product and seafood processing factories.
The massive scale of the line satisfies a large freezing capacity from 500 kilograms to 1.2 tons per hour. After freezing, aquatic product and seafood still needs to be kept in cold storage to ensure the identical freshness.

Nam Ha Noi Cold Storage for rent seafood cold storage ensuring food safety and hygiene
Currently, aquatic product and seafood businesses tend to rent seafood cold storages. Therefore, cold storage rental service in Hanoi, Ho Chi Minh City or other provinces is developing. In particular, Nam Ha Noi Cold Storage is trusted and chosen by many customers.

Location
Nam Ha Noi Cold Storage is located at Quat Dong Industrial Cluster, Thuong Tin District, Ha Noi. This area is located right on the old National Route 1A which is very convenient for traffic. From this address, businesses can easily transport aquatic and seafood products to many other districts in the inner city or other provinces.
Nam Ha Noi cold storage is in a breeding ground, convenient for goods circulation
Nam Ha Noi cold storage is considered one of the current best plans. With the goal of providing customers with the best quality seafood cold storages, our design of seafood cold storage fully meets the cold storage construction standards:
• Spacious plan, many cold storages with diverse areas, satisfying the needs of different customer.
• Solid cold storage structure, good sound and heat insulation.
• The materials used in seafood cold storage always ensure safety standards: no mold, no corrosion, no water absorption, no electrization. We are committed to ensuring maximum health safety as well as environmental friendliness.
• The scientific design of our seafood cold storage ensures that there will be no standing water. When defrosting, the water will flow out of the storage.
• The cold storage design is convenient for loading, unloading and transporting goods.

Storage and transportation equipment
Nam Ha Noi cold storage is trusted by many customers because of the guaranteed best quality of the warehouse. We provide customers with a cold storage system with a full range of quatic product and seafood preservation equipment. Refrigeration temperature is always at the optimum level. The equipment for loading, unloading and transporting is modern and absolutely conforms to the prescribed standards.

All the lamps and lighting systems in our seafood cold storage meet standards and the needs of loading, unloading, transporting and arranging goods.


Preserving aquatic products and seafood in cold storage
Customers will be completely assured when renting cold storages at Nam Ha Noi cold storage system. All products are preserved at the most standard temperature and always maintaining a stable state of -18°C with modern technology.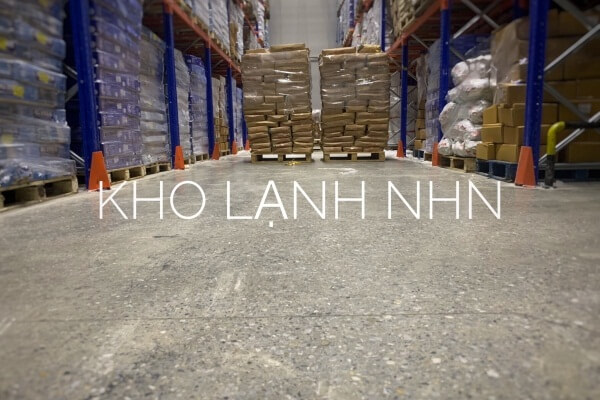 Seafood cold storage best meets the standard seafood preservation conditions

We have a full range of specialized vehicles for transporting goods in and out of cold storage. Aquatic foods will be transported by specialized refrigerated vehicles to the place requested by the customers.

Hygiene
The last thing that customers can feel secure when renting cold storage in Hanoi is that the quality of cold storage is always hygienic. All the storages are fully disinfect to ensure the best quality of goods. The loading and unloading process ensures compliance with technical requirements. The warehouse floor is cleaned periodically to ensure anti-slip.

For all above information, Nam Ha Noi cold storage is definitely a reliable address for customers and businesses who need to rent or design seafood cold storages. Customers can visit our company address or contact the hotline 077 284 9999 for advice and quotation for cold storage rental in Hanoi.
//=$page_title?$page_title:"Tin tức";?>