PRESTIGIOUS ADDRESS FOR RENT FROZEN STORAGES IN HANOI
Freezing storage is one of the necessary conditions to ensure the quality and maintain the freshness of goods. Therefore, cold storage rental service becomes more necessary and popular with businesses.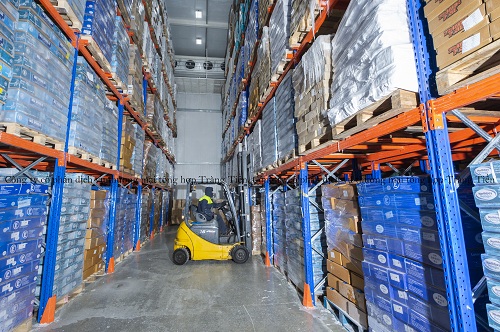 Introduction of Nam Ha Noi cold storage

Society has been developing more and more according to the trend of increasingly diversified goods with good quality. This also partly affects the essential needs in life. In particular, the quality of food or items for processing for consumers is set quite high standards and requirements. With such a large demand, a large and continuous supply is required.
However, another problem is that items such as fruits, agro-forestry, and other aquatic products and seafood are very picky about the preservation environment. Without timely solutions, businesses may encounter unexpected situations.
The practicable requirement here is to keep the products in a space where the temperature is maintained at a suitable level. This leads to the possibility that businesses need to spend a lot of money on renting land, materials, labor and time to design cold storage.
Understanding and catching the above needs of customers, NAM HA NOI COLD STORAGE was born and is one of the current prestigious addresses specializing in providing frozen storage rental service.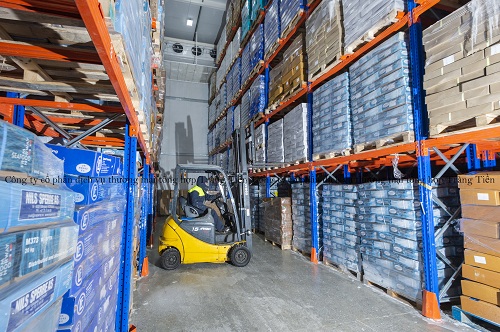 Frozen storage rental service

With the trend of becoming more and more popular today, there have been many cold storage rental companies established. However, customers need to have the correct choice to ensure their product preservation needs. With more than 20 years of experience in the industry, we are committed to ensuring the quality during product preservation for our partners.
Some of the advantages of our cold storage rental service including:

- Well located
Our company's cold storage is located at the Southern gateway of Hanoi capital at Quat Dong Industrial Cluster, Thuong Tin District, Hanoi, right next to the National Route 1A. Customers can easily move to Phap Van - Cau Gie highway and go to the city center or some surrounding provinces.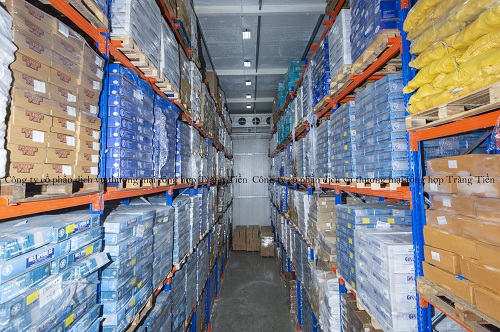 - The quality is put on top
To be able to best support our customers, we always pay special attention to the supply of frozen storages. In particular, cold storage is designed with a capacity of up to 5000 tons of goods divided into 2 phases. This storage includes many independent warehouses with the capacity from 300 to 1500 tons per warehouse. The temperature of each warehouse allows setting from -30°C to +15°C to suit the preservation of a wide variety of product types.
Our fleet of qualitative refrigerated trucks, diverse in types and payloads are all licensed for circulation in the inner city of Hanoi, always ensures to fully meet all needs and strict standards of refrigerated transport.
Equipment is invested in G7 standard synchronously provided by the most prestigious contractors. Besides, the refrigeration system is operated by experienced experts, so the stability of the warehouse is very high.
There is a convenient parking lot for trucks and container trucks when transporting goods.
The staff has many years of experience in the profession as well as is responsible and enthusiastic when inspecting and monitoring the storage process.
Import and export goods are controlled and reported automatically by modern, specialized and appropriate cold storage management software.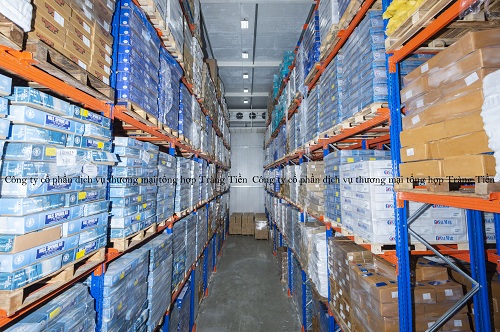 - As a company with in-depth experience in the service supply chain:
High standard storage of frozen goods

Freeze products quickly

Loading / Unloading goods on the spot

Checking goods and labeling (Repacking)
For more information about the cold storage rental service of our company NAM HANOI COLD STORAGE, please contact us directly. The company's staff will enthusiastically consult and support to answer customers' questions as soon as possible.

NAM HA NOI COLD STORAGE
Address: Lot CN2C Quat Dong Industrial Cluster, Thuong Tin District, Hanoi (Located on the old National Route 1A)
Hotline: 0772.84.9999
Email: sales@chothuekholanh.vn
Website:
chothuekholanh.vn
//=$page_title?$page_title:"Tin tức";?>