INDUSTRIAL COLD STORAGES AND OUTSTANDING ADVANTAGES
As we all know, the installation of cold storages is the most perfect and ideal solution with a relatively reasonable cost to preserve raw materials, agricultural and aquatic products for business. Have you heard of this wonderful cold storage rental service? Let's find out in this article if you are in need of storing and preserving products that need to be frozen.
Industrial cold storages are places to preserve frozen products effectively for a long time. Thanks to several outstanding advantages, cold storage rental service is favored by many businesses, restaurants and hotels.
Using industrial cold storage is the perfect solution to help businesses store goods effectively in the long time

Find out about the installation specification of industrial cold storage system
To better understand the simplest and most convenient industrial cold storage rules, you can follow the standard process below provided by Nam Ha Noi cold storage:
• First, carefully check and prepare the location and ground for the installation of industrial cold storage. This helps to ensure that the construction and installation become more appropriate and limit errors.
• Carry out installing the outer shell of industrial cold storage with a solid ceiling suspension system and fully closed insulation panels.
• Next, install industrial cold storage doors with hinges or sliding doors depending on your needs to best suit the storage space.
• Carry out the installation and construction of the cold storage condenser in accordance with the previous technique and design.
• Of course, do not ignore the installation of the control cabinet in order to operate the cold storage. At this step, remember to carefully check the installation place for moisture or not? Are the wire sizes correct? Does the electrical principle work in accordance with the layout drawings? These actions are to ensure that the industrial cold storage operations are safer in the future.
• Finally, complete the assembly process, check the entire system and start the test run. This is a step to help you determine if you have installed correctly or not to fix and correct in case there are any errors.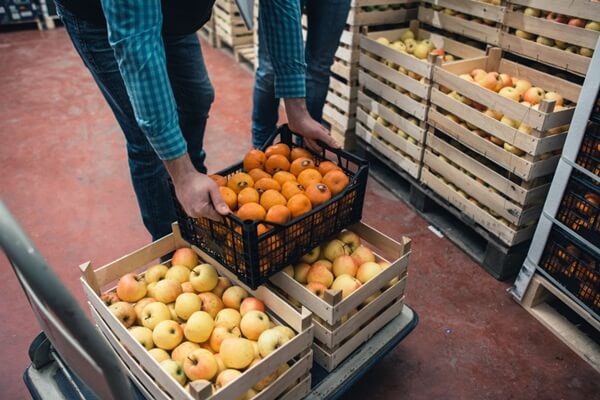 Industrial cold storage is installed according to a process and rules in accordance with scientific standards
If you are in need of installing or renting a cold storage to preserve goods for long-term use, contact Nam Ha Noi Cold Storage – a top reputable and qualitative company today. You can completely trust our service because we are the cold storage rental company with the most standard installation process in the Vietnamese market.

Some common types of industrial cold storage in different fields
Cold storage rental service is becoming more and more popular, even essential in every industry with a large proportion. That is why cold storage types are also increasingly diverse and plenty. Specifically, there are currently some common types of industrial cold storage used as follows:

Cold storages for preserving wine
Precious and expensive bottles of wine are items that everyone wants to preserve in the best condition to keep their intact delicious and rare flavors. Therefore, many businesses, wine producers or wealthy families will choose cold storages for rent so that their wine products are best preserved.
Cold storages help wine to retain its delicious taste at anytime you enjoy. Normally, the preservation temperature will vary between wines. For example, the temperature of wine is 7°C - 16°C, and the temperature of brewed wine is from 8°C - 12°C, humidity is about 70% with excellent hygiene and safety conditions.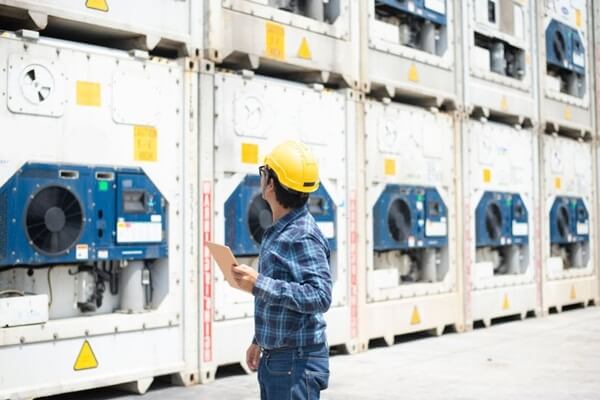 Wine is a product that needs to be kept in cold storages to ensure the perfect quality

Cold storage for preserving electronic components
Along with food, frozen goods, industrial cold storages for electronic components is also very popular because there are equipment and components that need to ensure strict temperature and humidity to help protect your machinery from damaging agents which directly affecting the life of the product. Specifically, the criteria that products need to be kept in cold storage to prevent including:
• The ability to impact and physically collide with other products.
• Humidity environment.
• Electrostatic pulse.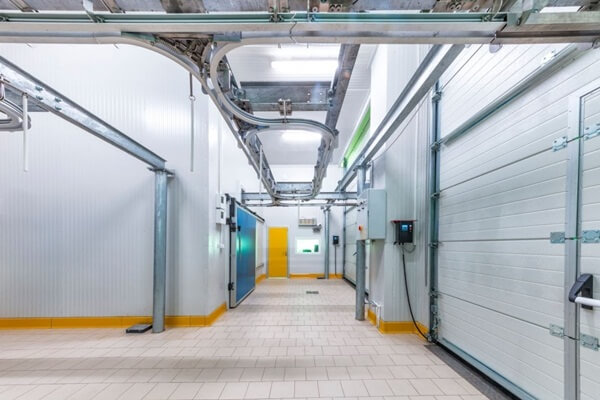 Some types of electronic components also need to be preserved in cold storages

Cold storages for preserving beer
Currently, cold storage rental service to preserve beer is also extremely popular. It is even indispensable for brewery areas. The installation of a warehouse like this is for the purpose of ensuring and keeping the quality of the beer. In fact, there are 3 ways to preserve beer, in which dry preservation by installing cold storage is of the most favourable.

Medical cold storages
Using cold storages to preserve medical equipment brings several great benefits in emergency and disease treatment. Did you know that cold storages can preserve blood as well as other specialized facilities to ensure that the hospitals are eligible to work and operate.
Some of the mandatory standards that cold storages must have when storing medical materials are:
• Voltage.
• Space for air circulation.
• Industrial cold storage temperature and external temperature monitoring device.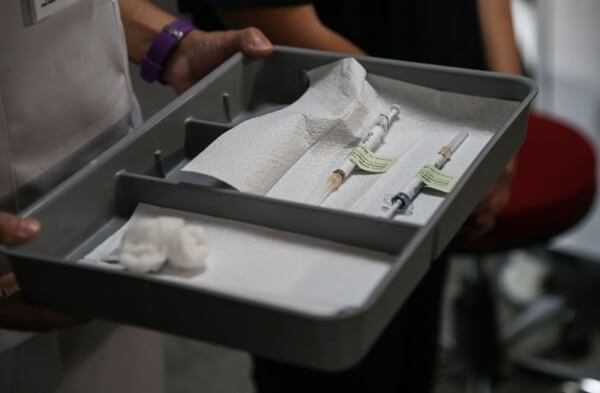 Preserving medical supplies to ensure adequate facilities for disease treatment

Ha Noi cold storage is the ideal suggestion if you are in need of cheap cold storage rental service. This is a company specializing in providing prestigious industrial cold storage rental, installation and construction services that are trusted by many customers. We guarantee that you will be satisfied with our product quality, service attitude as well as reasonable cold storage rental price when choosing Nam Ha Noi cold storage.
To know more about the installation process of industrial cold storages, freezing cold storage as well as their advantages, please contact Nam Ha Noi cold storage - a reputable cold storage rental company via the hotline 077 284 9999 for the fastest advice and support!
//=$page_title?$page_title:"Tin tức";?>