[UPDATE] THE FULLEST FROZEN FOOD IMPORT AND EXPORT PROCEDURES FOR BUSINESSES
Your business needs to carry out export procedures for frozen goods but do not know how to start? Find out in the article below with Nam Ha Noi cold storage!

Introduction
2020 is quite an unstable year for the world economy with the outbreak of disease, financial crisis, border closure…. This has caused the import and export of frozen goods of many countries to stagnate, including Vietnam.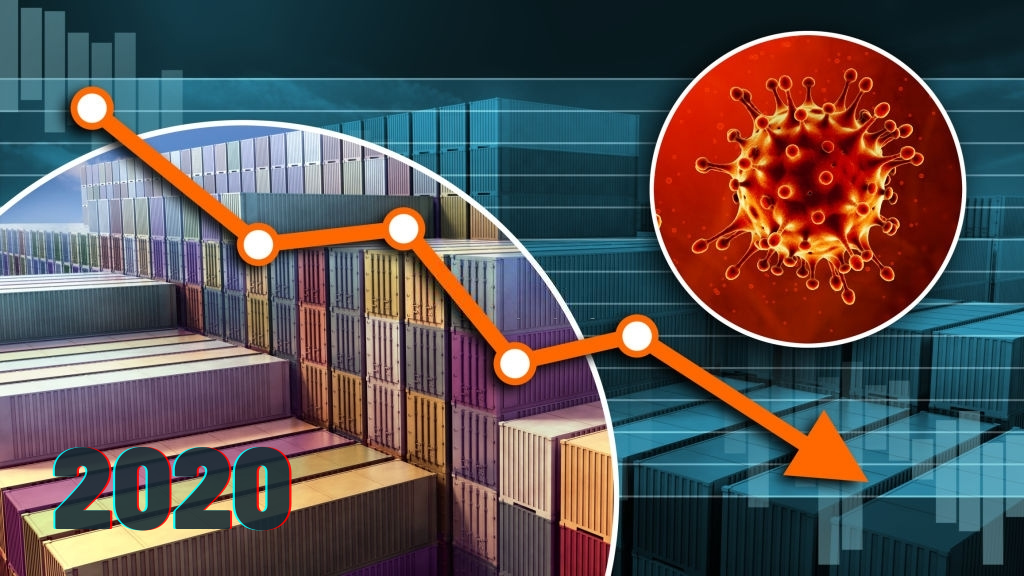 The impact of the pandemic on the import and export industry
China, which was first affected by the pandemic, is one of the major frozen goods import/export markets of many businesses in the world. The fact that countries restrict transactions with China has caused many of its orders to be delayed or even stopped, causing considerable disturbance in the world market.
Many Vietnamese frozen goods import and export companies are also facing significant disadvantages from this. However, this can also be an opportunity for businesses to find new sources, partners and markets.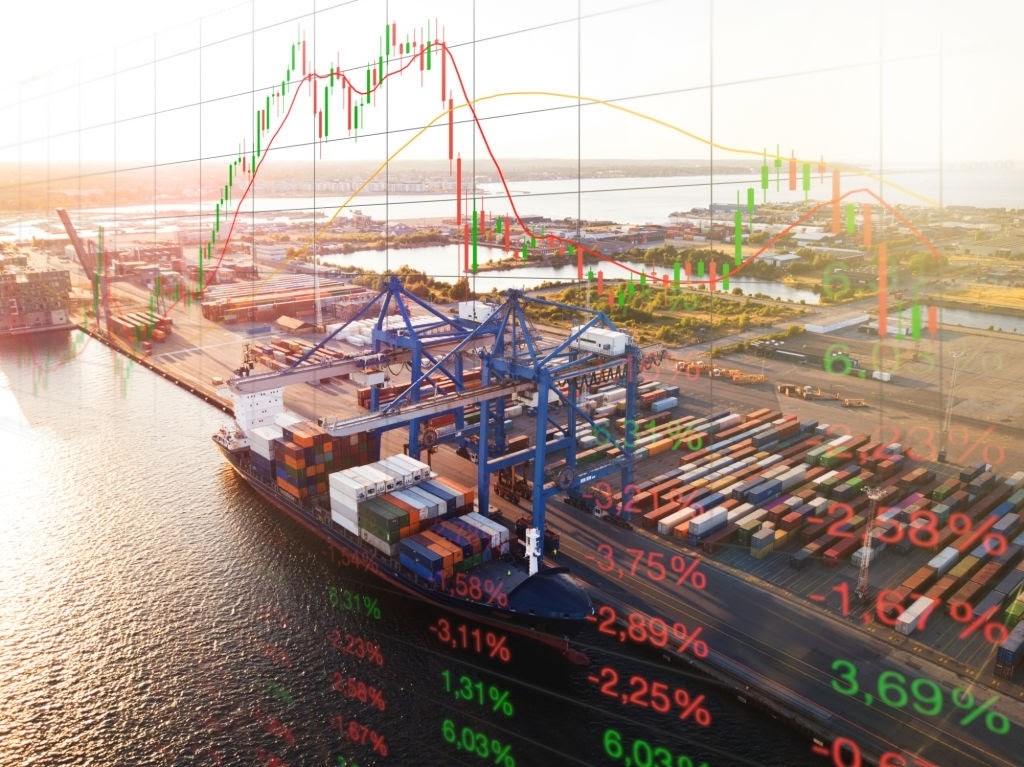 Finding import and export opportunities in new markets is the current solution of many businesses
Vietnamese enterprises, especially import-export companies, need to diversify the market and allocate it more rationally. Like the saying "Don't put eggs in one basket" by James Tobin, the risk is less if you know how to divide the supply/sell to more markets.
Also, in order for the goods trading between markets in the most convenient and fastest way, the first thing businesses need to do is learn the information and procedures for importing and exporting frozen food. Understanding the law will help you make the right decisions as well as saving time and money for your business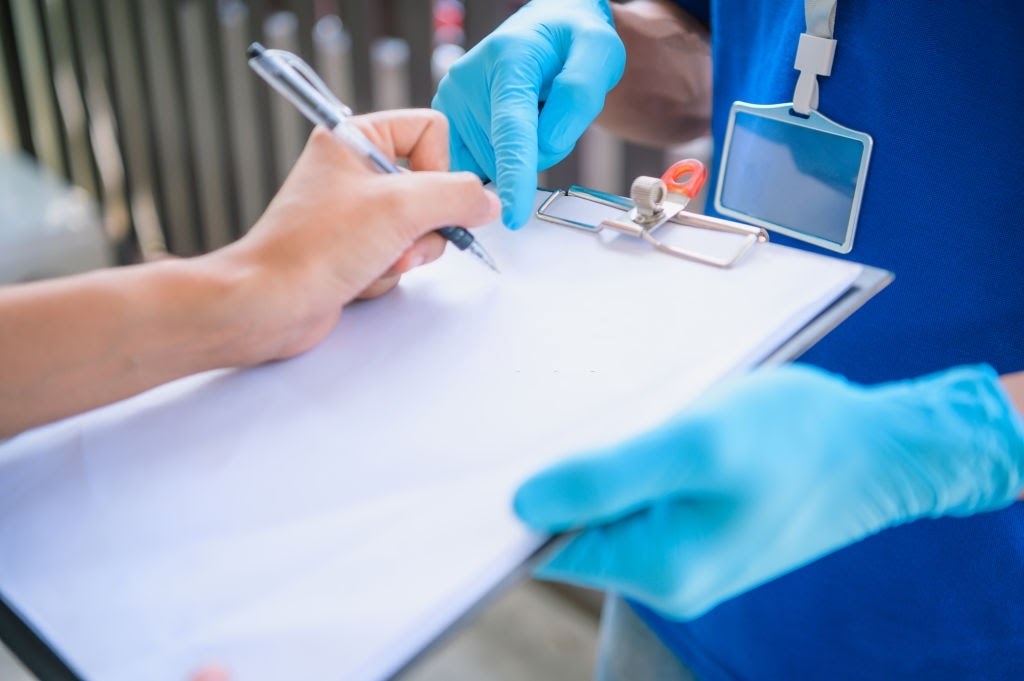 Understanding import and export procedures is very good for businesses to determine the upcoming plan
As a longtime expert in the industry, Nam Ha Noi cold storage will provide you with the most useful knowledge related to the current formal import and export procedures for frozen goods. Read below information for more understanding!

Procedures for exporting frozen goods
Vietnam is a country that having strengths in agriculture with the leading agricultural output in Southeast Asia. Products such as frozen meat, vegetables, aquatic products and seafood are the current main export items of many Vietnamese enterprises.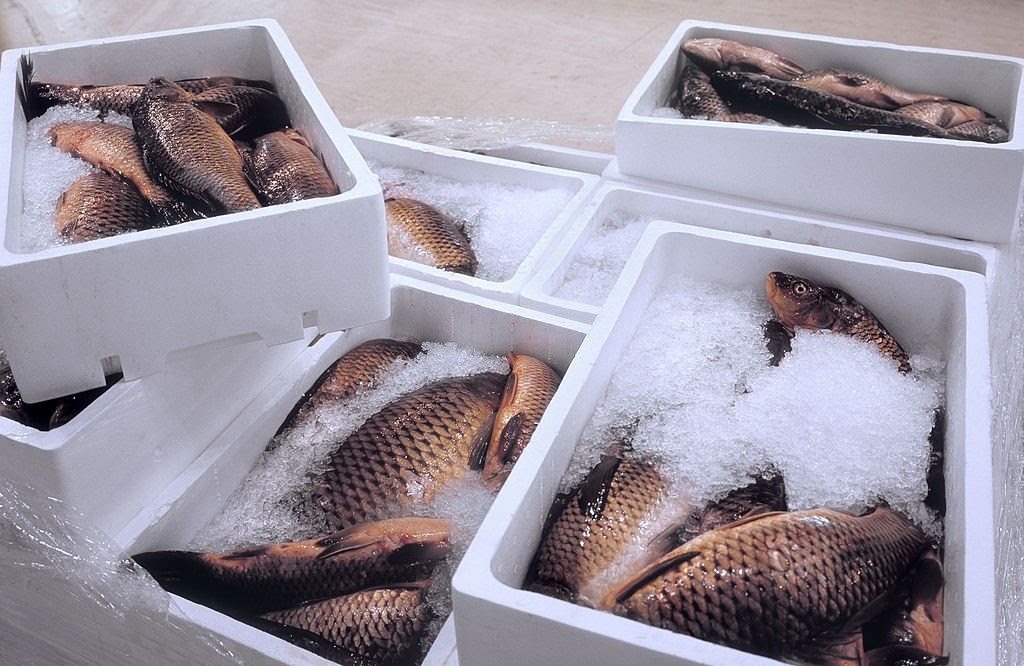 Agro-forestry-fishery products are the main export items of our country!
As mentioned in the FROZEN FOOD article, the growth rate of the frozen food market is still increasing rapidly. The most typical example is the remarkable change of Vietnam's seafood export market. In 2019, aquatic products were exported to 158 countries and territories. The three main markets, EU accounted for 15%, US 17% and Japan 17%, China (17%) and ASEAN (8%)* are all potential regions with many export opportunities and generate great profits for Vietnamese enterprises.
So, what points should businesses pay attention to when carrying out procedures to export frozen goods to the world market?

Customs procedures
When trading in frozen agricultural and aquatic products, import-export enterprises need to make customs declarations in accordance with the state's regulations on customs management. Businesses can get information about customs procedures for exported goods HERE.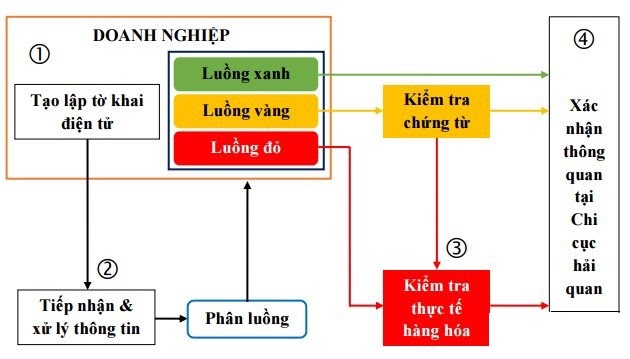 Streaming process in customs clearance
Procedures for quarantine of goods
In addition to customs procedures, frozen agricultural and aquatic products need to undergo quarantine according to the State's regulations. The list of aquatic products subject to quarantine is specified in the Circular No. 32/2012/TT-BNNPTNT.
Enterprises can refer to the following pages to find the necessary forms and documents for exporting frozen goods such as:
National Agro-Forestry-Fisheries Quality Assurance Department http://nafiqad.gov.vn/.
Issuing certificates of quarantine of animal products for export: Link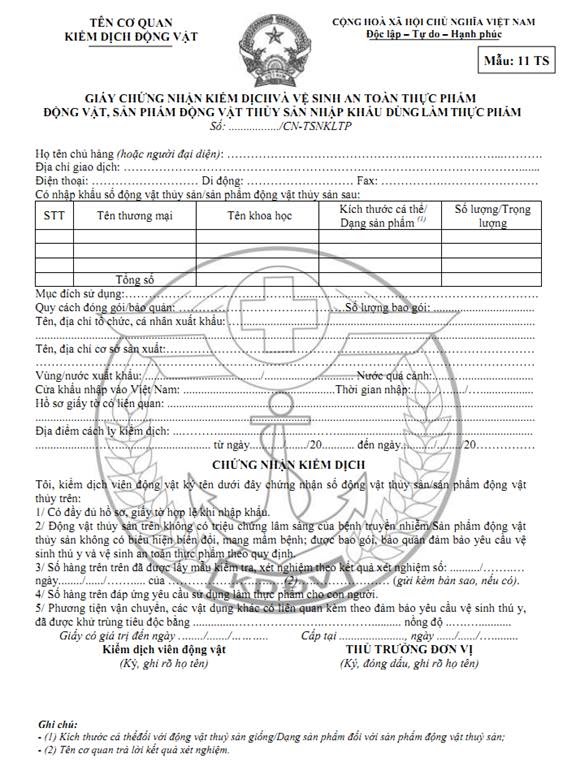 Certificate of quarantine and food hygiene and safety
Certificate of quarantine of terrestrial animals and animal products for export: Link
List of Vietnamese seafood processing enterprises eligible to ensure food safety and export to markets: Link

Notes about the rate of glazing
In addition, enterprises should pay attention to the rate of glazing volume for export frozen seafood products as follows (Refer to Article 33 of Regulation TR EAES 040/2016):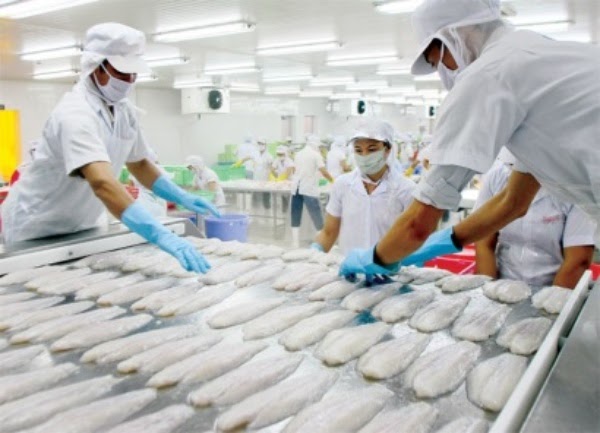 Rate of glazing on seafood
Frozen aquatic products and aquatic products: Not exceeding 5%.
Cut and shelled crustaceans and its frozen products: Not exceeding 7%.
Crustaceans and frozen whole crustacean products: Not exceeding 14%.
Aquatic products and other aquaculture products: Not exceeding 8%.

Procedures for importing frozen goods
The instability of raw material quality and difficulty in controlling the harvesting/catching output are longstanding problems of Vietnam's production. Enterprises wanting to maintain the market and profits need to find a more stable supply to process products. That's why many Vietnamese businesses choose to import frozen products from abroad. Raw materials such as beef, pork, poultry, seafood (shrimp, fish, squid, octopus, salmon...) are goods imported in large quantities by retail companies, taking advantage of price difference for big profit. So, what do you need to prepare if your business is in need of importing these frozen products? Follow these steps:
Step 1: Check if the Exporter (your partner) is eligible to import food into Vietnam.
Enterprises can refer to: List of foreign enterprises permitted to export aquatic foods to Vietnam: Link.
Step 2: Apply for an import license (carry out before importing goods)
Get information about import documents and the national one-stop mechanism at the website https://vnsw.gov.vn/.
The documents that need to be prepared including Application form, Business registration certificate, CQ, Heal certificate and Sales Contract.
Step 3: Register for animal quarantine (carry out when the goods have arrived at the port) and check food hygiene and safety at the same place.
The registration documents include Registration papers, Health Certificate of exporting country origin, Quarantine license, Sales Contract, Commercial Invoice, Packing List.
The addresses that businesses can contact to carry out animal quarantine procedures across the country are:
In Hai Phong: Sub-Department of Veterinary Region II (No. 23 Da Nang Street, Ngo Quyen District).
In Noi Bai - Hanoi: Sub-Department of Veterinary Region I (No. 50/102 Truong Chinh - Dong Da District, or at the Noi Bai Quarantine Station of Sub-Department I located near the entrance of Noi Bai Customs).
In Ho Chi Minh City: Sub-Department of Veterinary Region VI (521 Hoang Van Thu, Ward 4, Tan Binh District).
Certificate of quarantine of imported animals and aquatic products: Link.
Step 4: Open the customs declaration and pay the customs clearance fee
Including customs service fee, animal quarantine license fee, animal quarantine fee, etc.
Step 5: Take animal quarantine samples, submit animal quarantine certificate
Sample of phytosanitary certificate for import, transit and domestic transportation: Link.
Step 6: Clearance of the consignment, load the goods on the refrigerated trucks to be transported to industrial cold storage for preservation.

Issues that businesses need to pay attention to when importing and exporting frozen goods
A big challenge for export processing/manufacturing enterprises and frozen goods retailers/traders is how to preserve the quality of goods before exporting or goods after being imported intact with constant quality and optimal profit? Product quality is always a decisive factor for the success of enterprises in both domestic and foreign markets. So to do this, what should businesses pay attention to when importing and exporting frozen goods?

Take advantage of centralized storage with large quantities of goods
To optimize the entire supply chain and cut down the costs, the solution of consolidating and storing goods in a centralized storage is the optimal solution in the import and export of frozen goods in particular and the retail industry in general.
For export goods, centralized storage will help businesses gather their goods in one place, making them easier to control and preserve.
For imports, instead of shipping by LTL modality (Less than truck load) to each store/retailer, we will collect all products from the cónignment and transport in the form of FTL modality (Full truck load) to the intermediate warehouse (cold storage rental service) that is centrally located between these locations and from here to the branches.
Centralized storage in large quantities will help businesses find a lot of practical benefits
Example: An enterprise that imports a large amount of frozen pork at the Mong Cai border gate (Quang Ninh) wants to bring the goods for trading in the North stores. They have small branches in Hai Duong, Son Tay, Phuc Yen, Hung Yen and Hanoi City. Instead of having to transport and build mini cold storages at each branch, which takes a lot of time and money, they choose to store goods at Nam Ha Noi cold storage for easier and more convenient ways to minimize expense and effort.
This centralized storage solution will be most effective for businesses with large volumes of goods because transportation and storage costs will be lost if you do not make full use of these resources. For instance, if the above company's pork products only account for 60% of the truck's capacity, the profit earned will be lower than the cost that the business spends in each shipment.
Read The benefits of renting a cold storage to store food!

Storage
For the frozen goods import and export industry, the warehouse system plays a very important role in regulating the market and ensuring the quality of goods.
When a solution for storing, preserving and transporting frozen food is not found reasonably, enterprises will still face loss of goods, financial costs but inefficient trade, unsatisfactory products in accordance with export standards, quality declines, etc.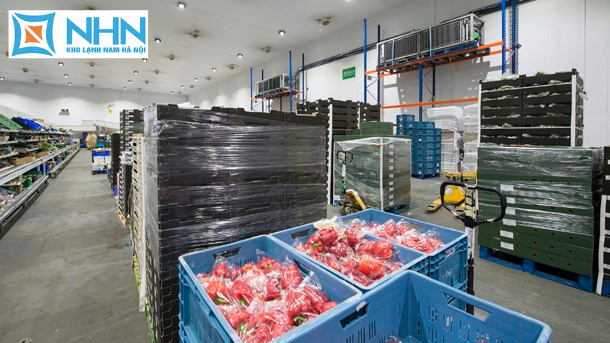 Industrial cold storage plays a very important role in preserving and keeping the quality of goods

Currently, there are two types of cold storage on the market that businesses may encounter:
Private cold storages: Cold storage of processing and exporting companies, used to store their own products/materials.
Industrial cold storages: Cold storage service of real estate companies, specialized for companies that need to use cold storage for rent with full equipment, yard, and supplies for the purpose of product storage.
To store goods in the most optimal way, you can learn more at the article: Storing frozen goods
//=$page_title?$page_title:"Tin tức";?>